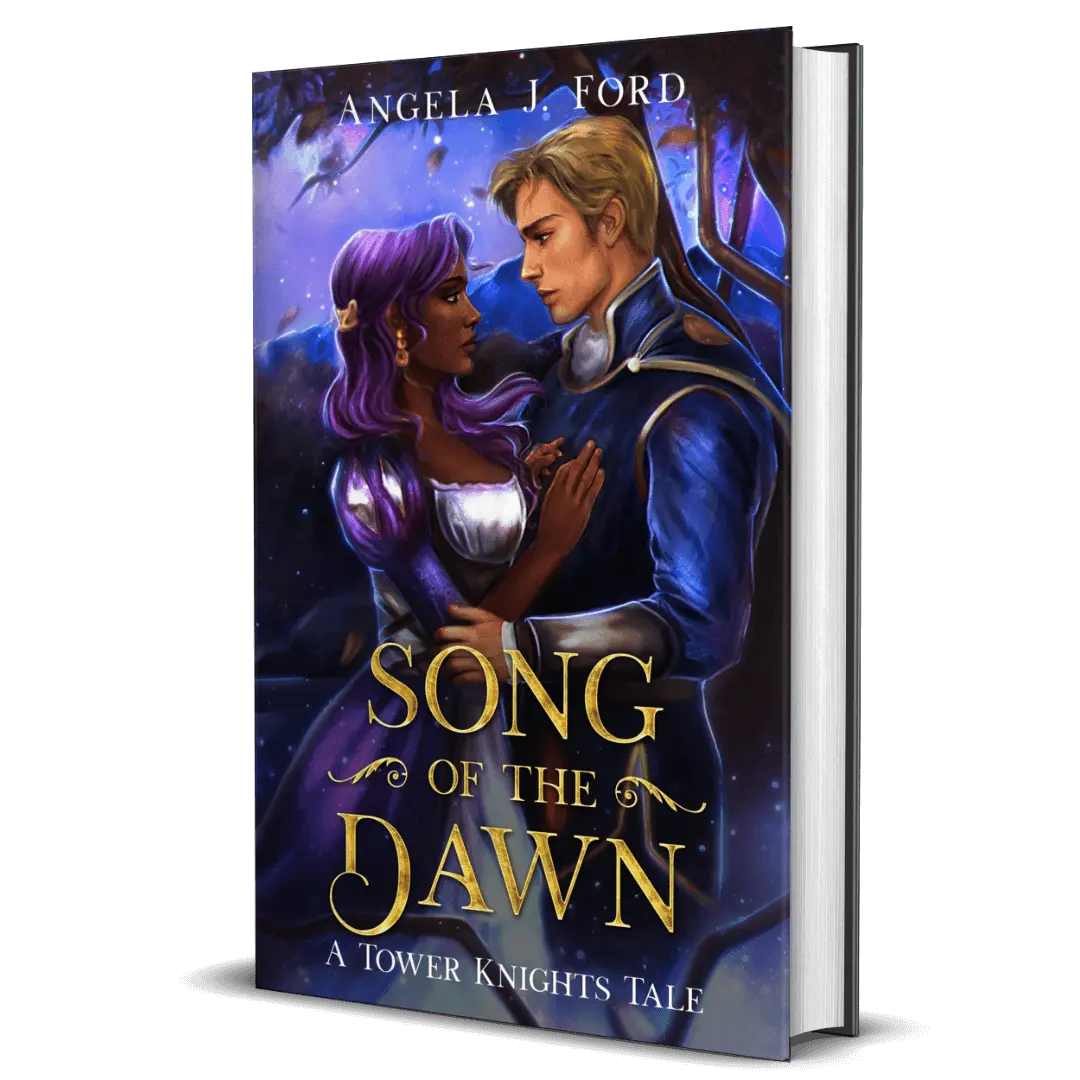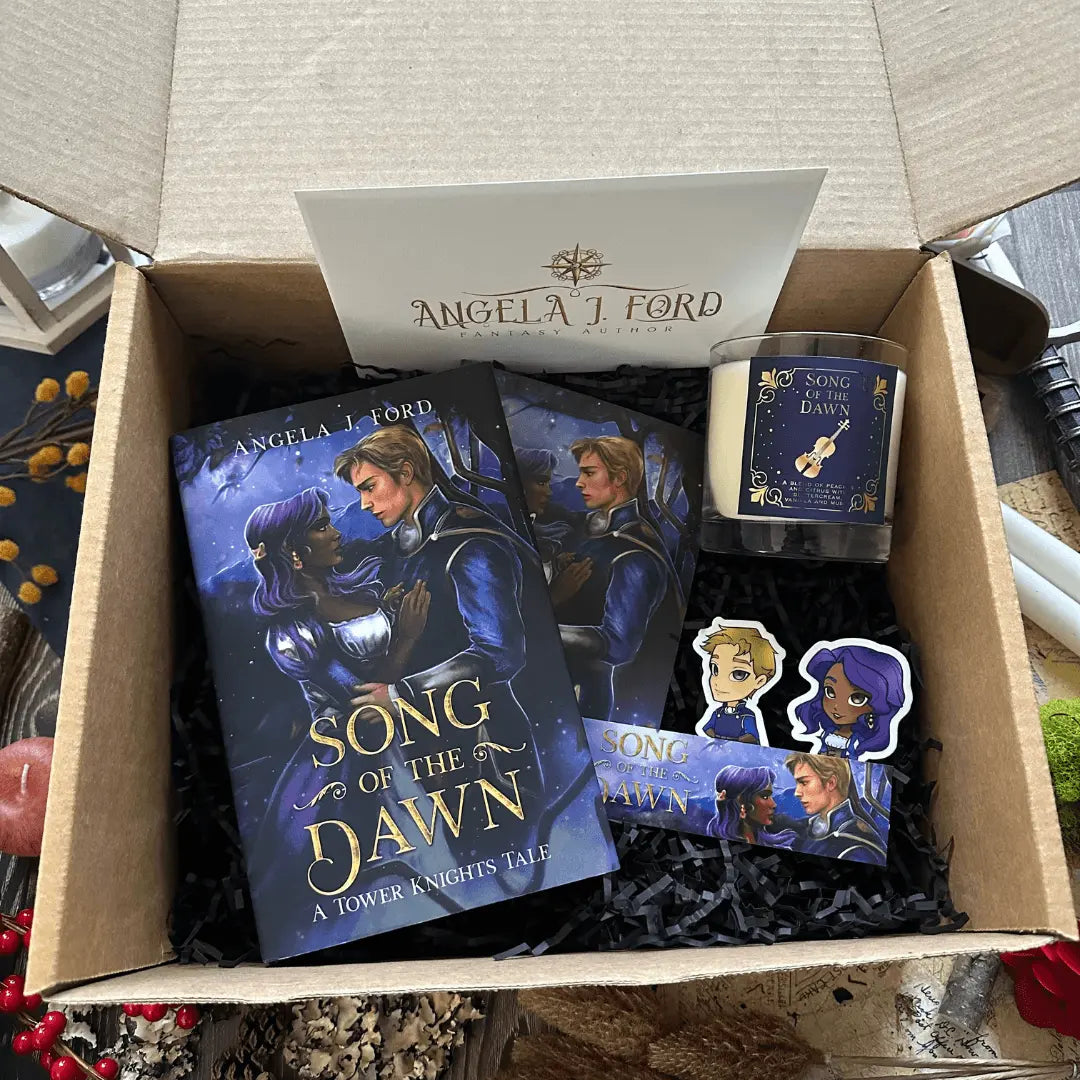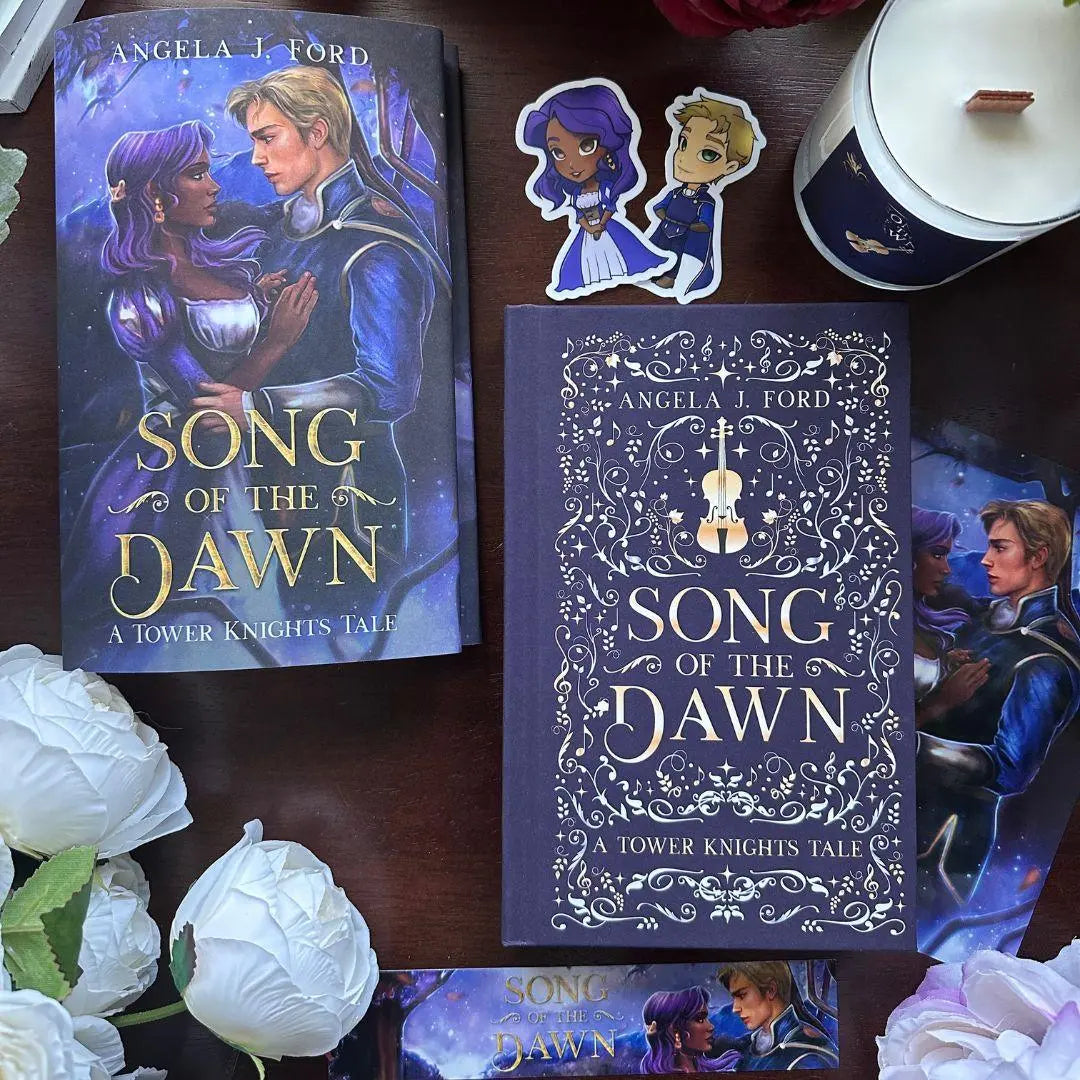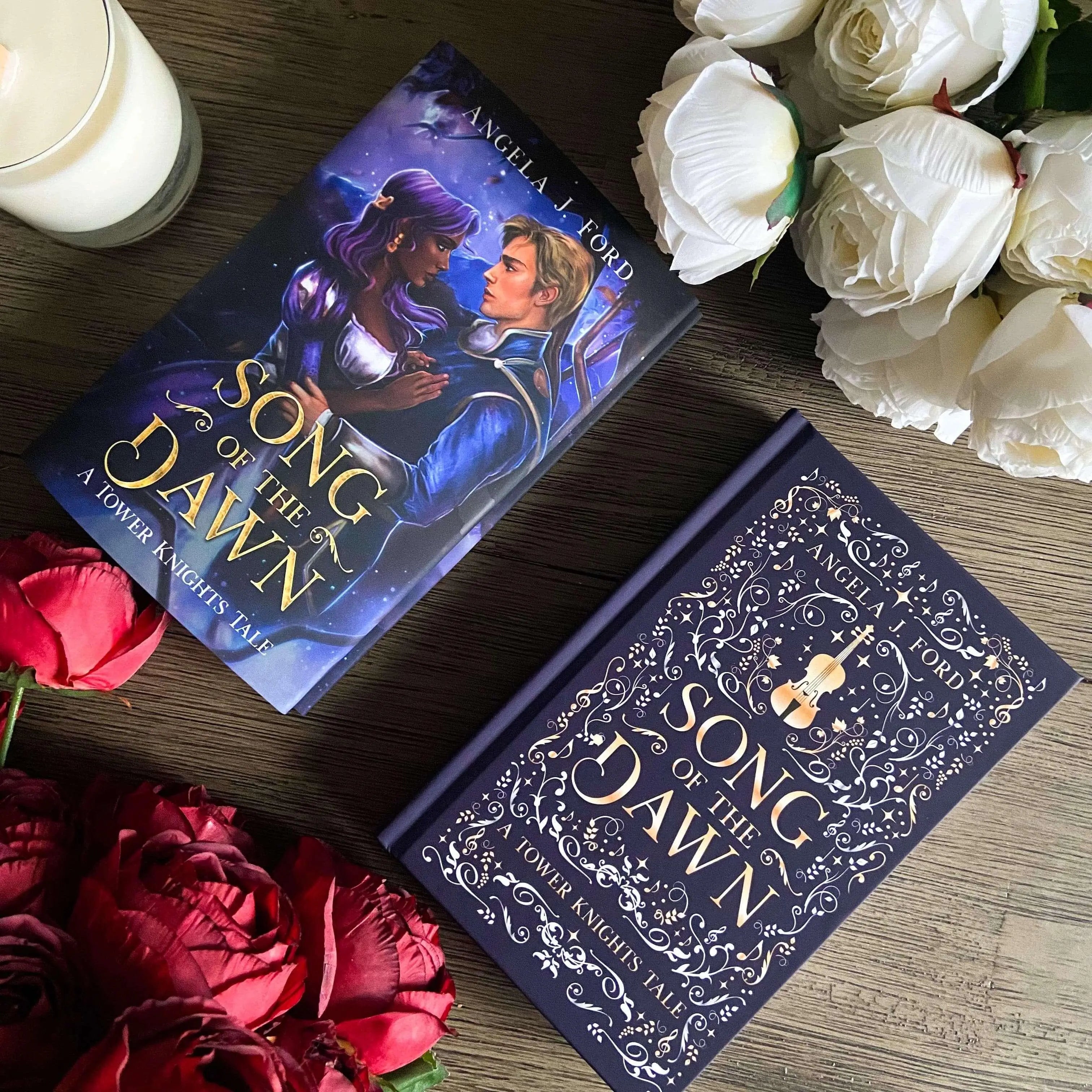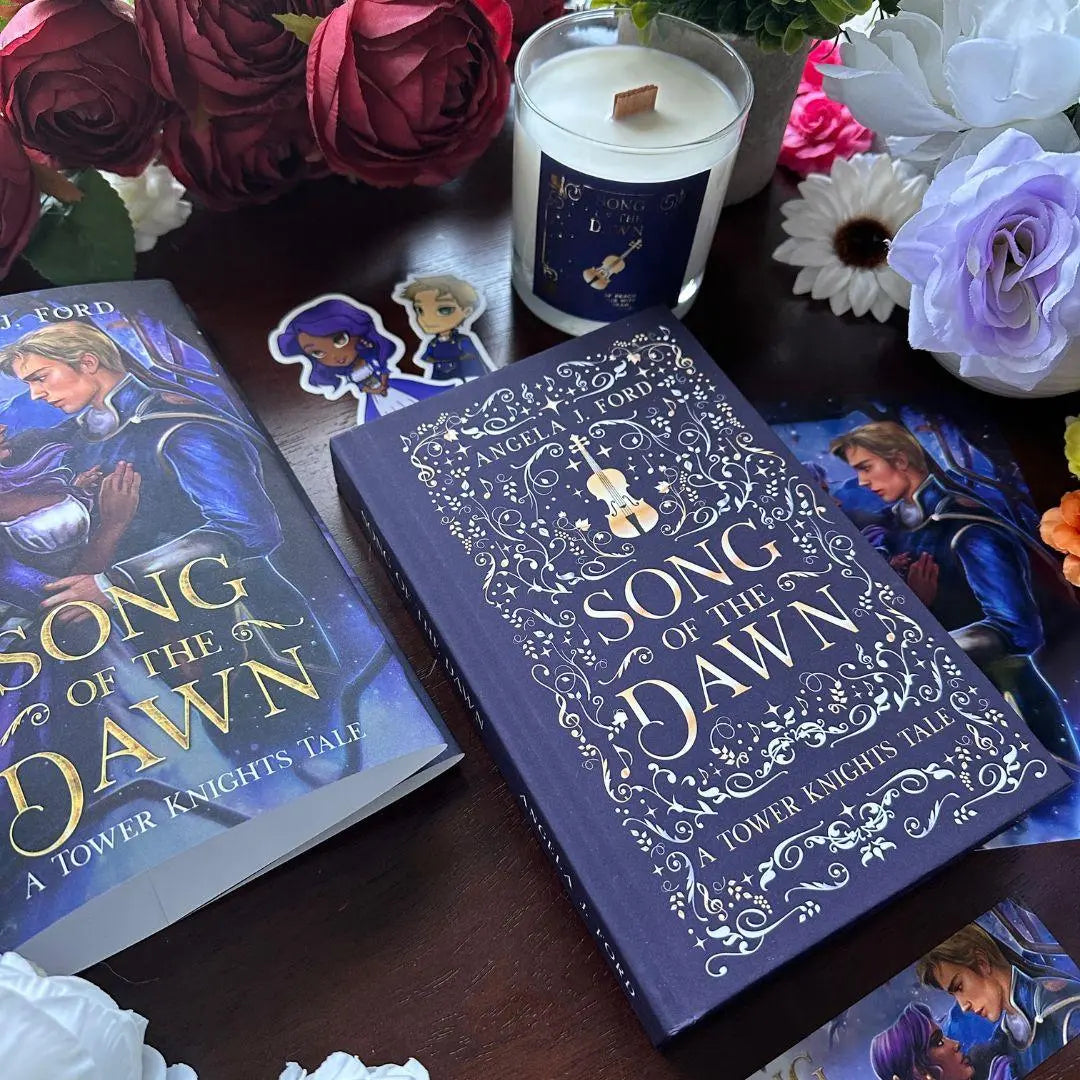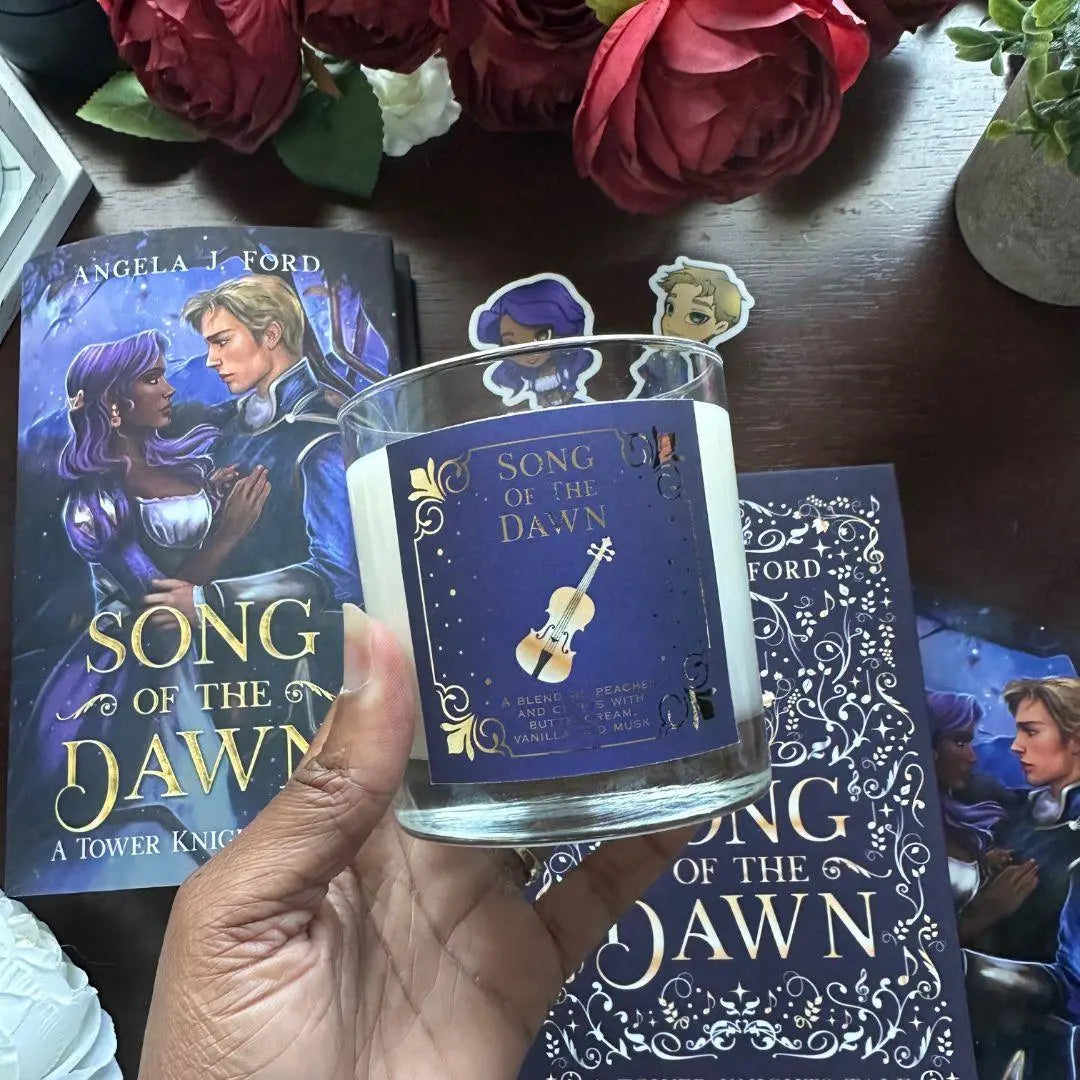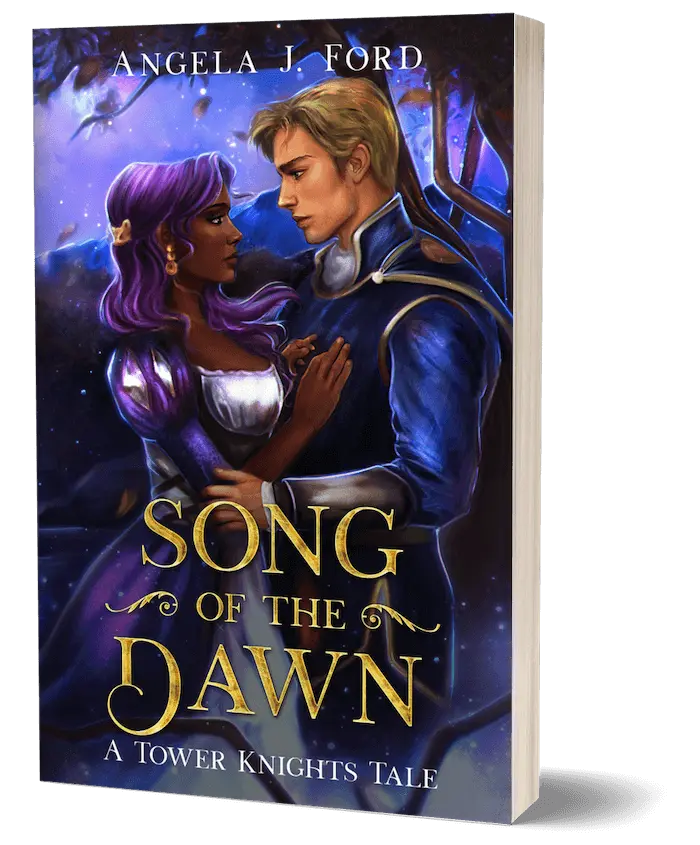 $45.00
Regular price
$55.00
Item is in stock
Hurry! Low inventory
Item is out of stock
Item is unavailable
Description

A haunted inn. A magical violin. An intriguing innkeeper. Get ready for a smoldering romance you'll want to devour in one sitting.

Legend tells of a sacred land shrouded by the obscure, where the barrier between worlds is thin, and strange things happen without rhyme or reason. Mila, a budding violinist, is unaware of these myths when she accepts a job at a remote inn called the Dawn.

Awed by the atmospheric location, Mila begins work, only to discover nothing is as it seems. Haunted by unsettling vestiges, mysterious disappearances, and the lure of a magical song, Mila takes it upon herself to unravel the secrets of the inn. And its handsome innkeeper.

Mila knows she should stay away from him, but every time he appears, her resolve weakens. 

Fate may have brought them together but just as romance blooms, she discover his ghastly secret. 

He's the harbinger of darkness, and standing by his side is a dangerous choice between life and something much worse than death. . .

Song of the Dawn is a complete, stand-alone novel. Perfect for fans of adult fantasy romance who enjoy gothic suspense, ancient lore, and plenty of steamy romance. This book contains mature scenes. Recommend for 18+. 

Song of the Dawn is a 5x8 inch book with 400 pages. The hardcover includes a dust jacket with the couple and a design underneath. Please visit Amazon for the ebook or audiobook.
Your Order Includes

+ Autographed book (choose a paperback or hardcover)
+ Art Print
+ Bookmark
Tropes

Forbidden love
Slow burn romance
Gothic setting
Content Rating

8. Romance with more intense content (multiple sex scenes with explicit descriptions)
Preview the Book

He walked into the room, and his presence was like sunshine breaking through stormy clouds. My unease morphed into pure anticipation. Slowly I returned the fork to my plate of half-eaten food, relishing my second meeting with the handsome man.
 His hair was damp as if he'd walked the lush fields to capture the morning dew, and as he neared, tiredness lingered behind his vivid green eyes. His smile was faint, almost shy, and so endearing it made my heart twist.
 Under the power of his magnetic gaze, a yearning made me crave his attention. Hope bloomed in my heart like a flower unfolding under the warmth of spring. I was in his court, and he was the sun god, gracing me with his splendor.
---
Orders are processed & shipped in 3-5 business days.
Song of the Dawn
$45.00
Regular price
$55.00
Inside the Book Box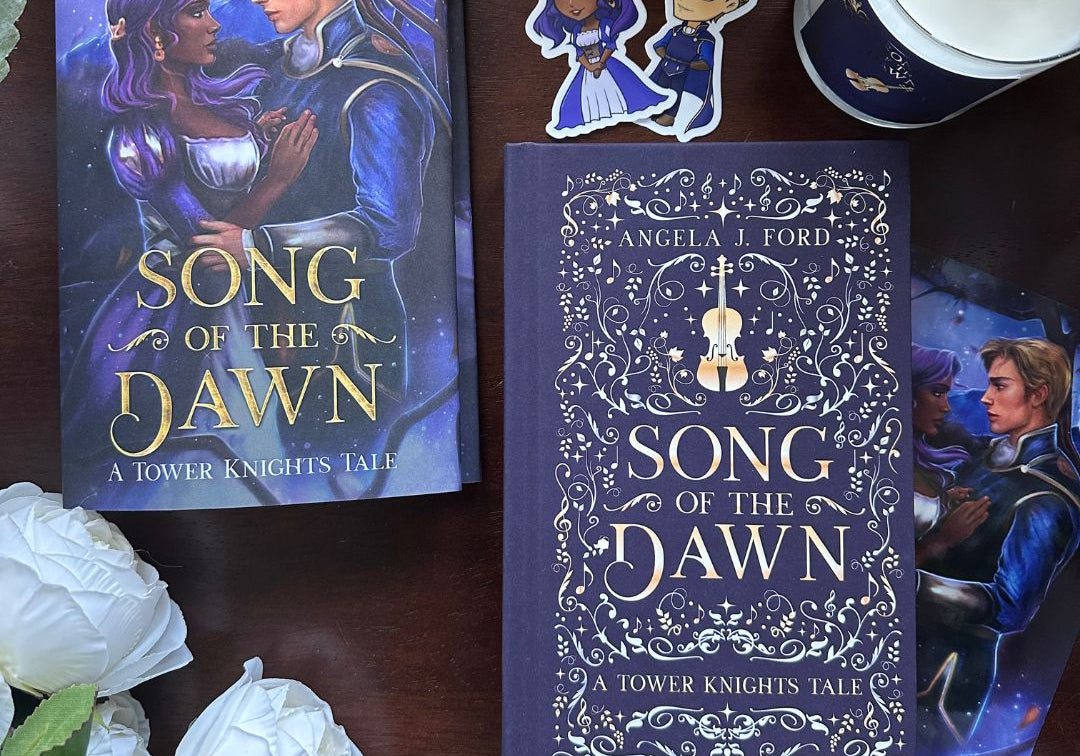 Signed Hardcover
Hardcovers feature a signature, dust jacket, and an elegant case design beneath the jacket.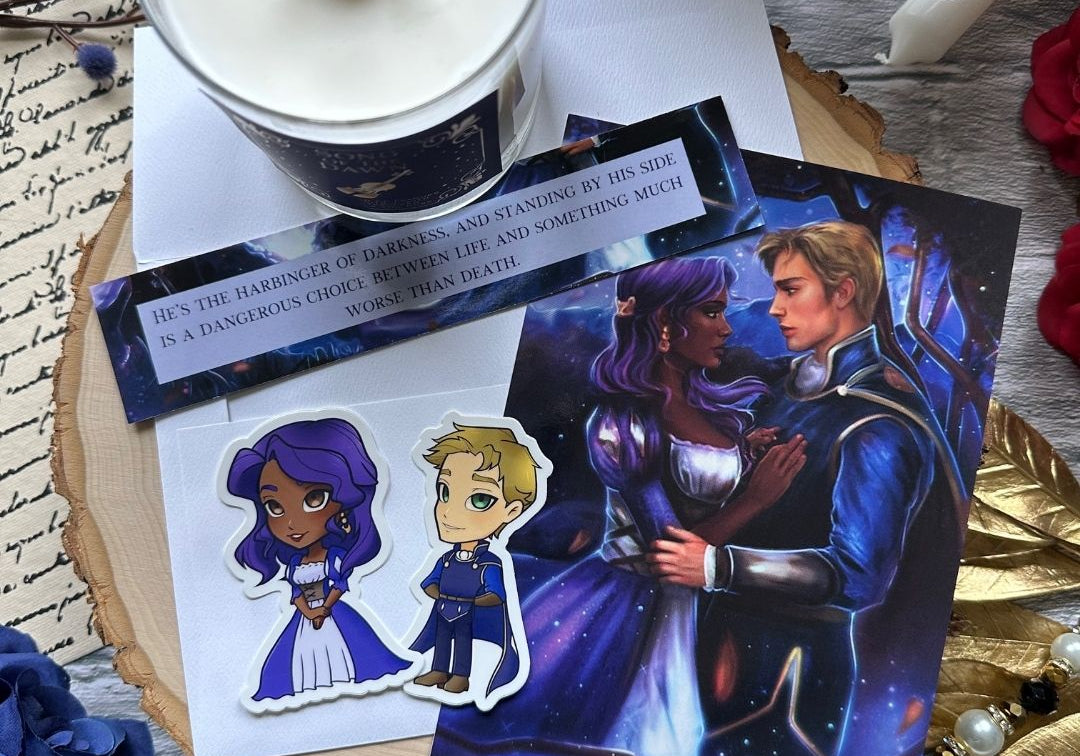 Book Merchandise
+ Art Print
+ Bookmark
+ 2 Character Stickers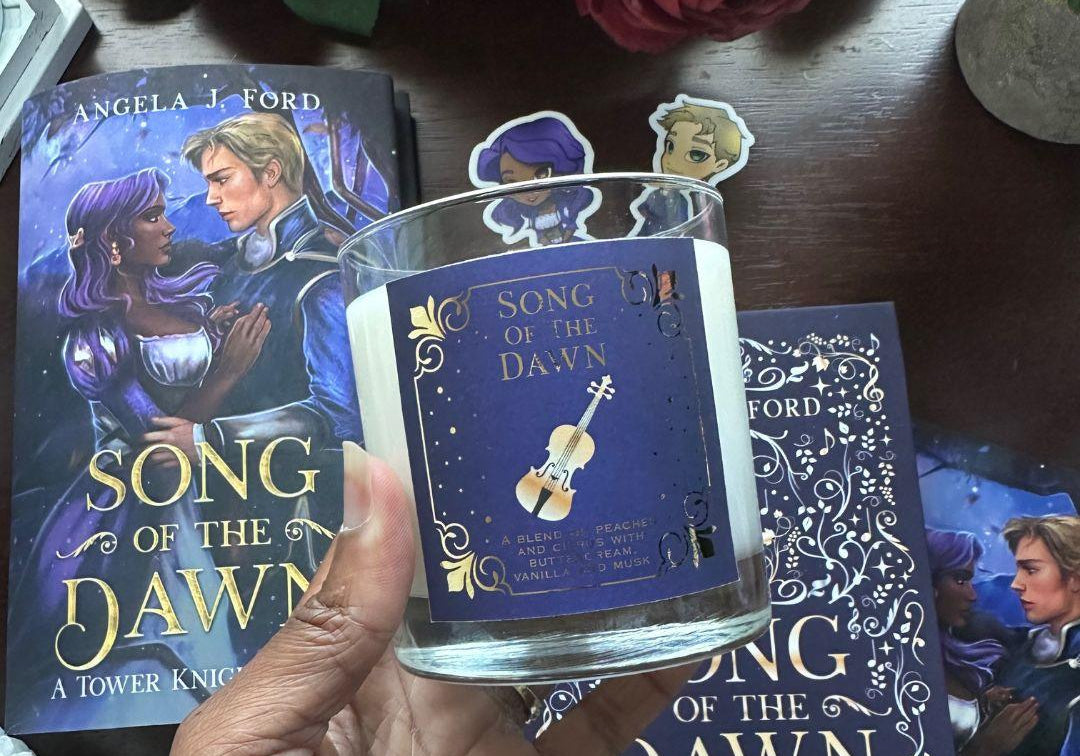 Luxe Woodwick Candle
An enchanting blend of peaches and citrus with buttercream, vanilla and musk.