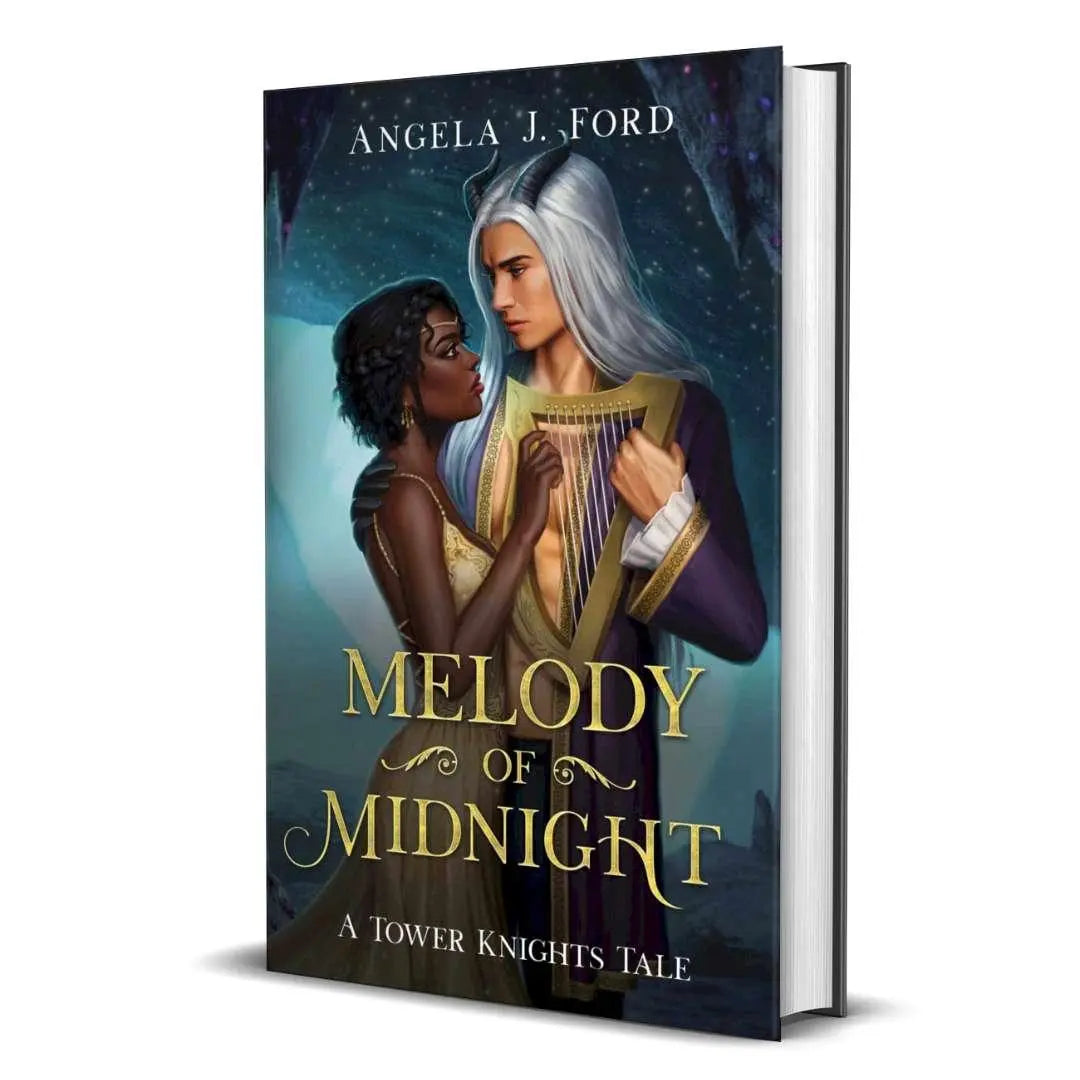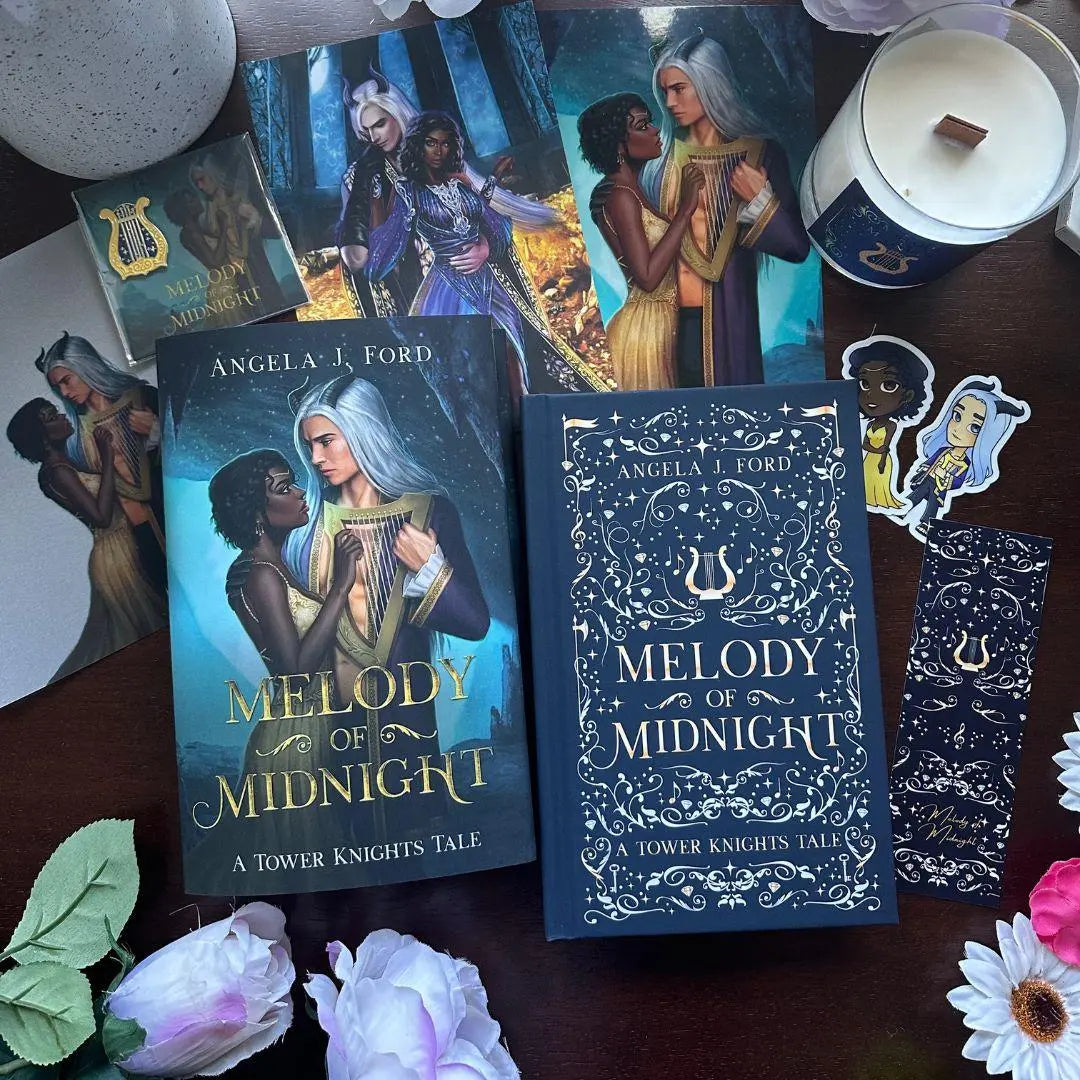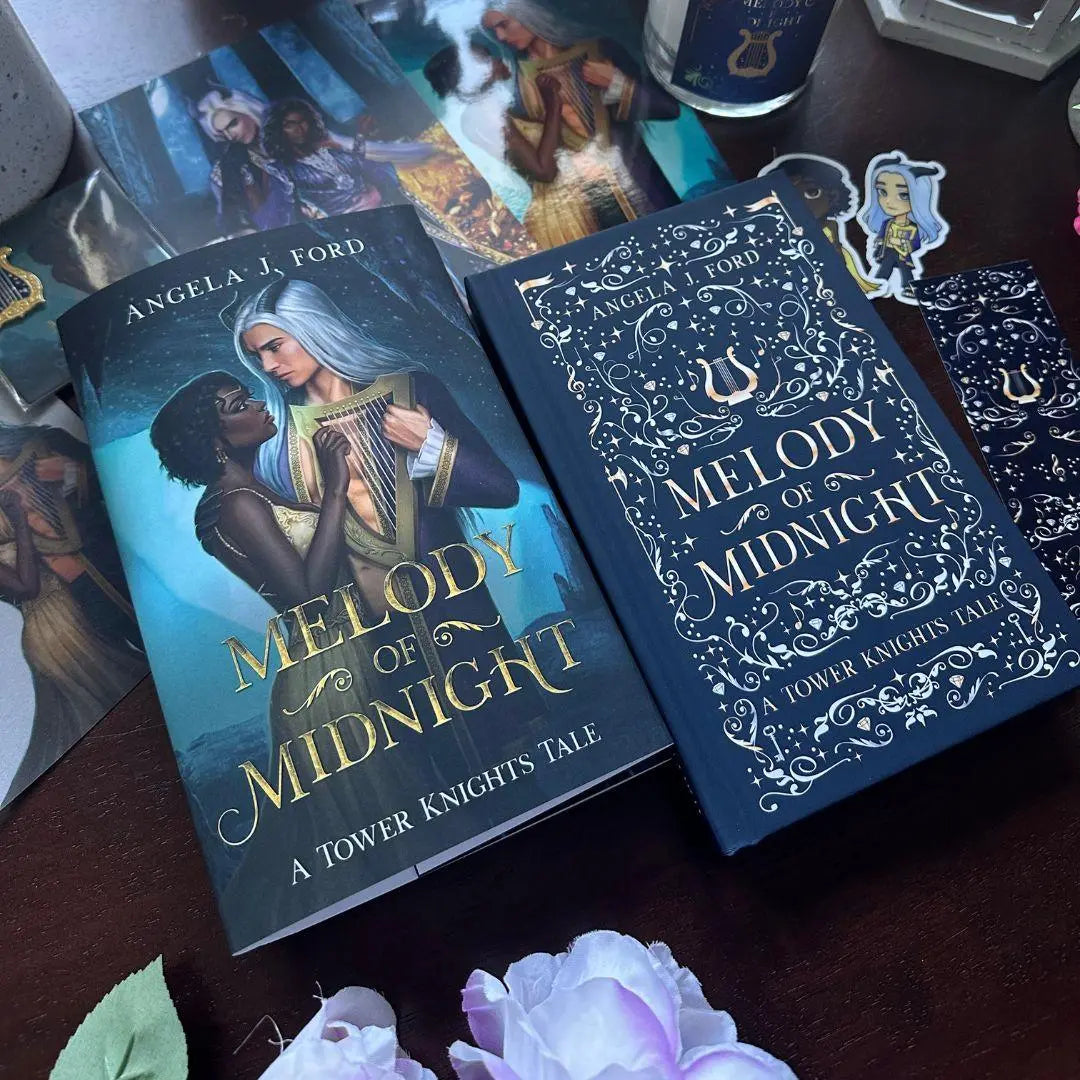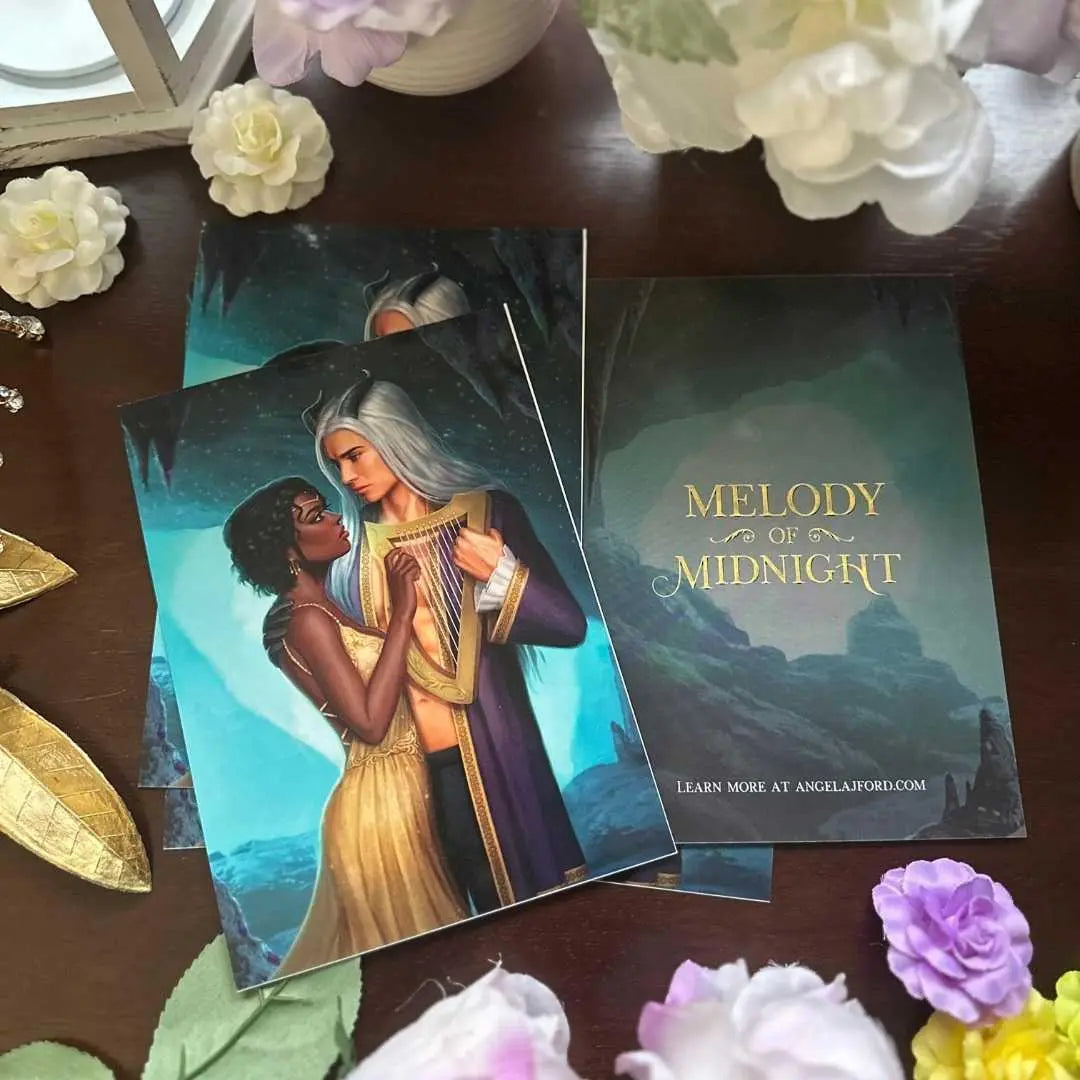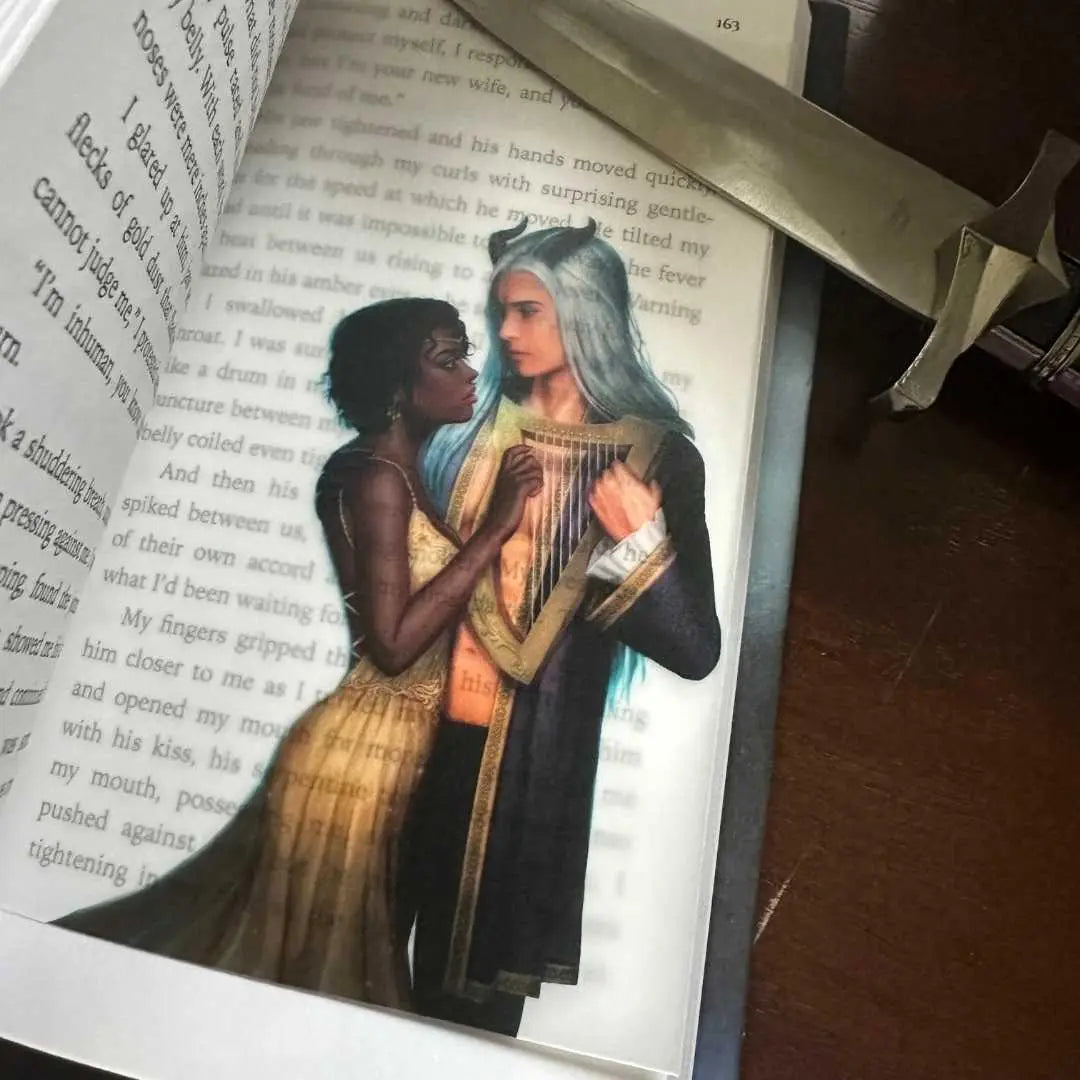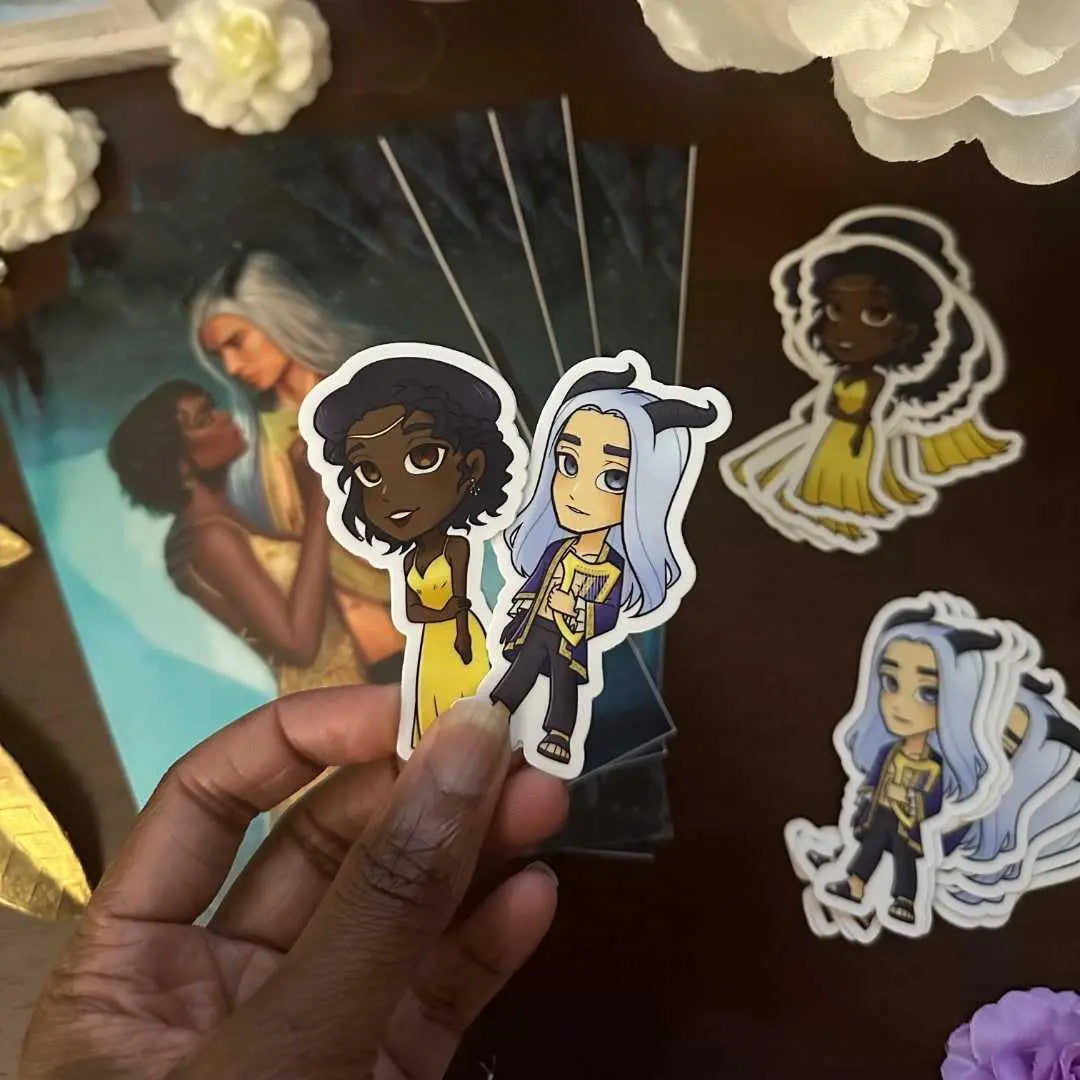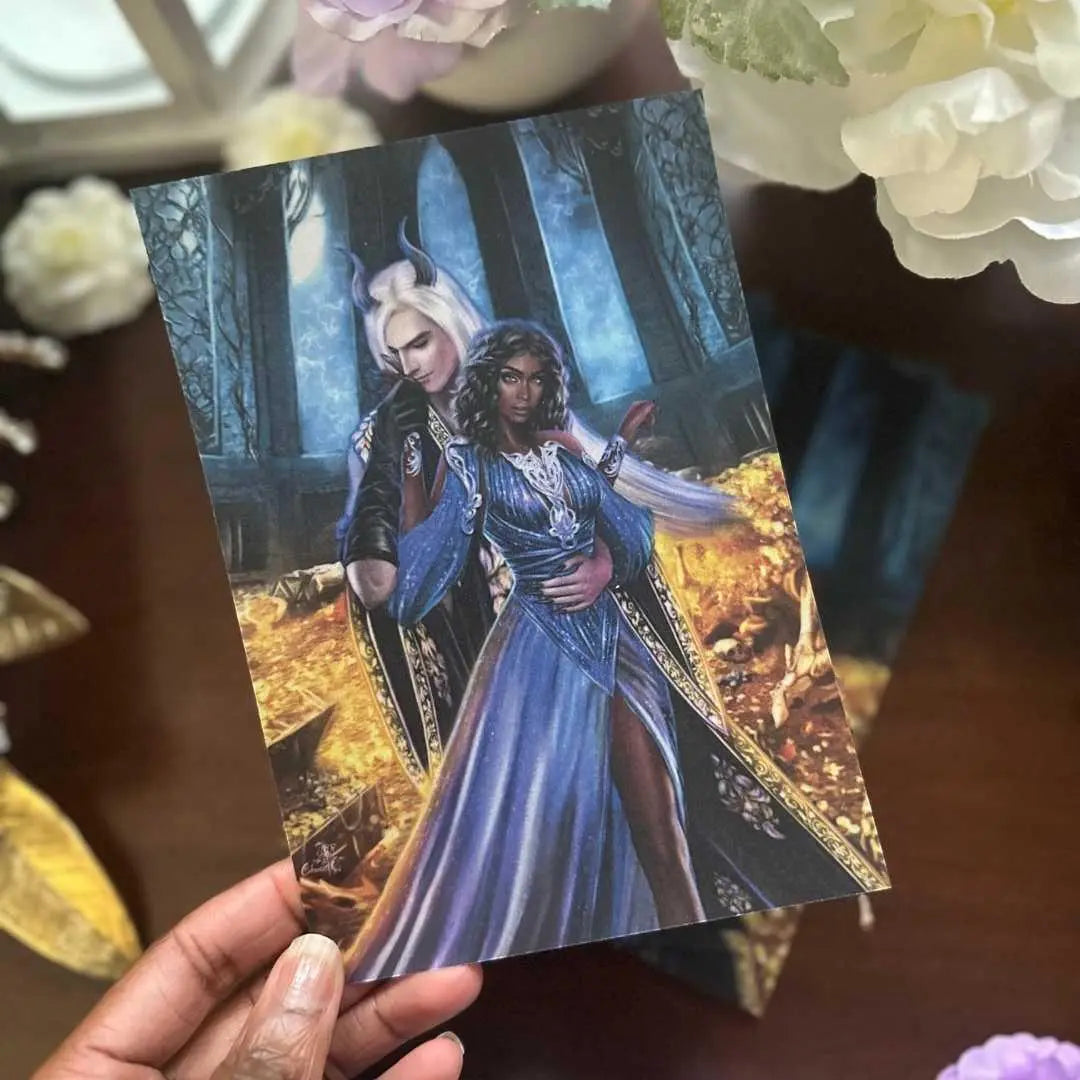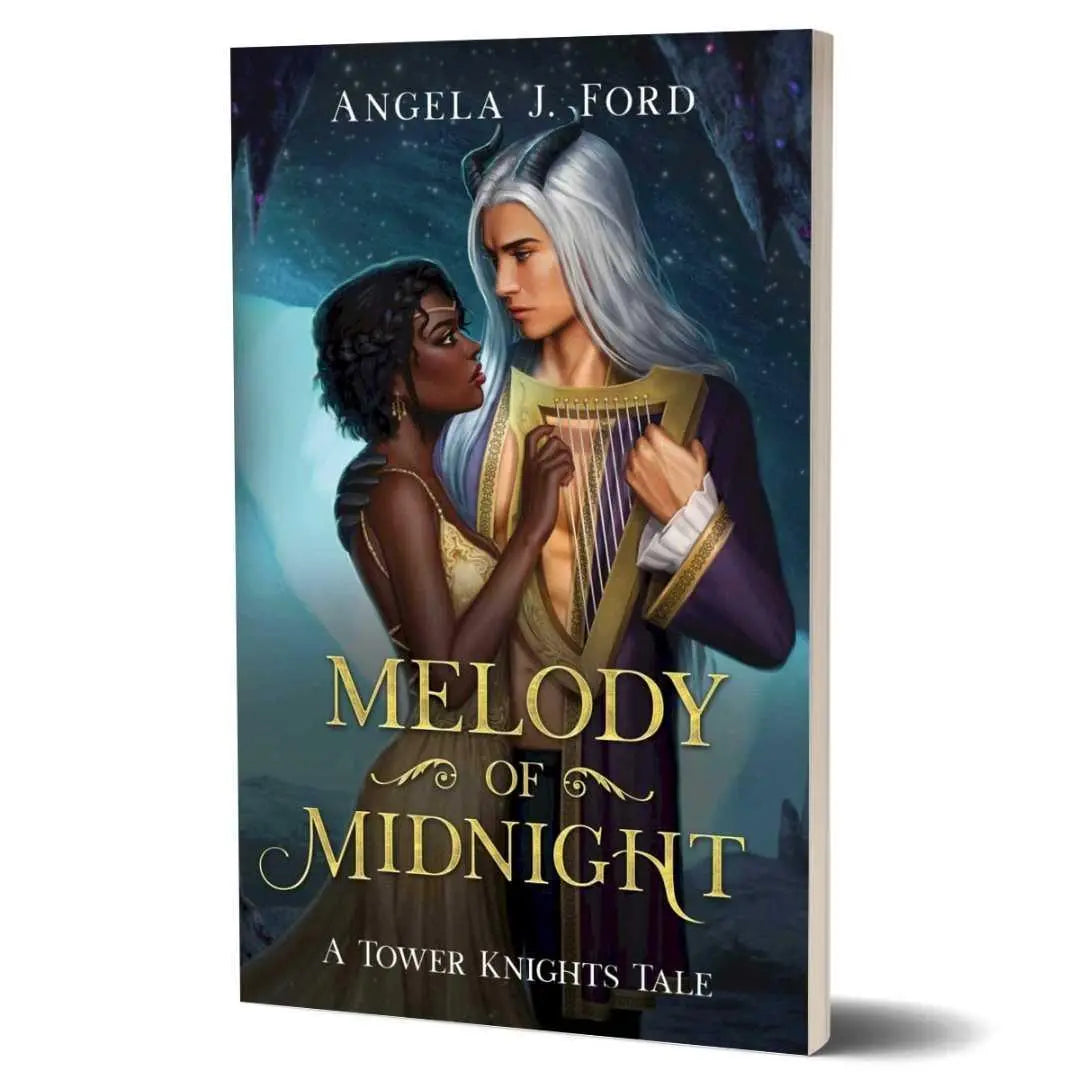 $45.00
Regular price
$55.00
Description

Hades and Persephone meets Snow White in this gothic-inspired dark fantasy romance.

When the evil queen kills her father and takes over the kingdom, Princess Celeste flees for her life.

There's only one place to hide, the forbidden forest where those who walk its hidden paths are stolen. . .

Celeste loses her way in the wood, but does not expect the half-man, half-monster who offers her shelter in exchange for a vow.

She must help him with his quest and he will protect her from the evil queen.

Unaware he's a treacherous immortal known as the King of Hearts, Celeste agrees to the deal, binding herself to the king and his curse.

As Celeste fulfills her vow she's exposed to a dangerous world of magic, mystery, and music, including a castle full of gnomes, an underground mine, and portals guarded by unsavory creatures.

Worst of all, a demon holds the fate of the king, forcing her to make a choice. Will she choose love or freedom?
Your Order Includes

Book orders include:
1 signed book (you choose a hardcover or paperback)
1 Art Print
1 Bookmark

Book Box orders include:
1 signed hardcover
2 Art Prints
1 Bookmark
2 Character Stickers
1 Wood wick candle

ALL pre-orders also include:
1 page overlay
1 enamel pin
Tropes

forced proximity
alpha male
beauty and the beast vibes
only one bed
secret identity
Content Rating

8. Romance with more intense content (multiple sex scenes with explicit descriptions)
Preview the Book

I huffed, still determined to be angry despite the truth of his words. "What kind of king takes pleasure in stealing a princess from the land above and dragging her down here to be tormented by fairies? Where am I anyway and what kind of terrible tasks do you have in mind?" 


His face changed and he stepped closer, eyes sparking, not with anger but with something else I couldn't name. "I don't take pleasure in stealing, I do what I must, but you are correct, I am the king of this land and you have given yourself to me." 


My mouth dropped open and the scroll slipped out of my fingers. When he said it like that, it sounded almost nefarious. "I had no choice," I sputtered. 


Bending down, he plucked the scroll from the floor and pressed it back into my hands.

The warmth of his fingers drew my gaze, along with the acknowledgment that he had retracted his claws.

He remained there, fingers around my wrist, so close all I needed to do was lean forward to press my lips against his collarbone. 
---
Orders are processed & shipped in 3-5 business days.
Melody of Midnight
$45.00
Regular price
$55.00
Inside the Book Box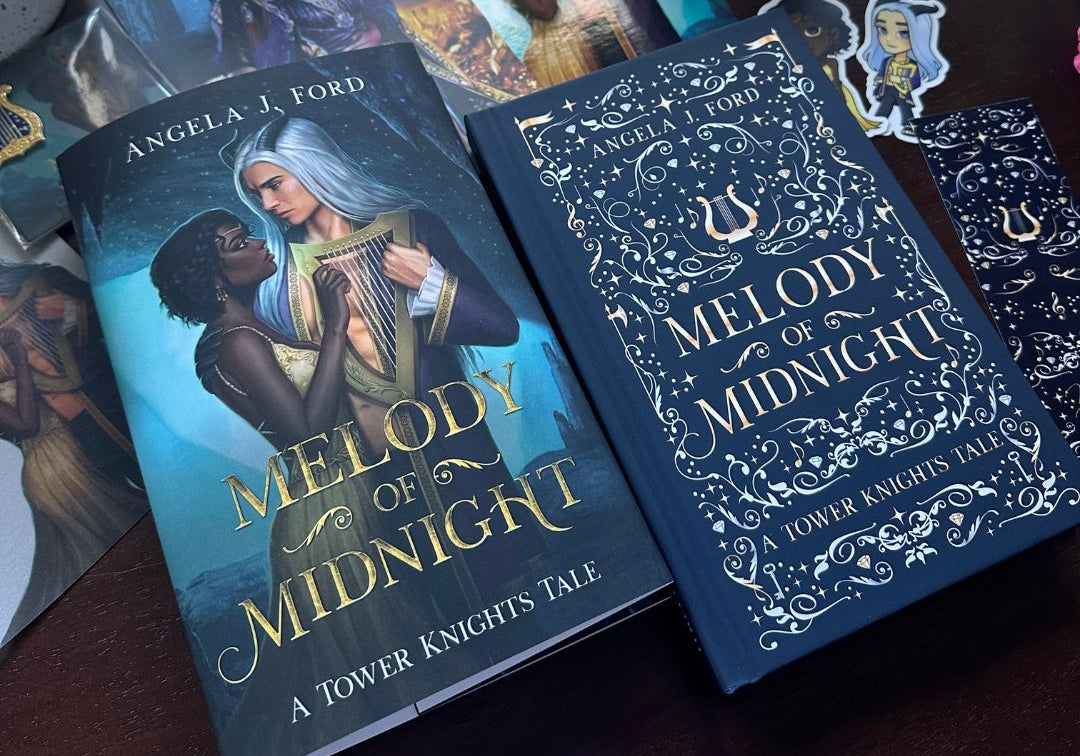 Signed Hardcover
Hardcovers feature a signature, dust jacket, and an elegant case design beneath the jacket.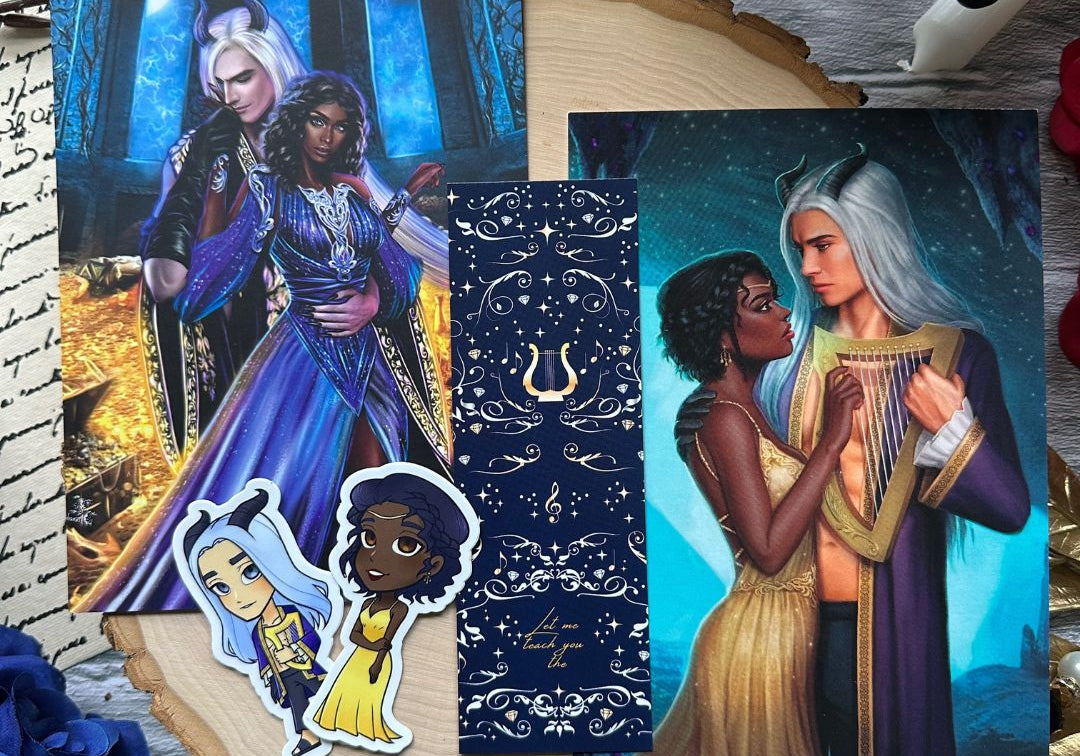 Book Merchandise
2 5x7 double-sided Art Prints
1 bookmark
2 Character Stickers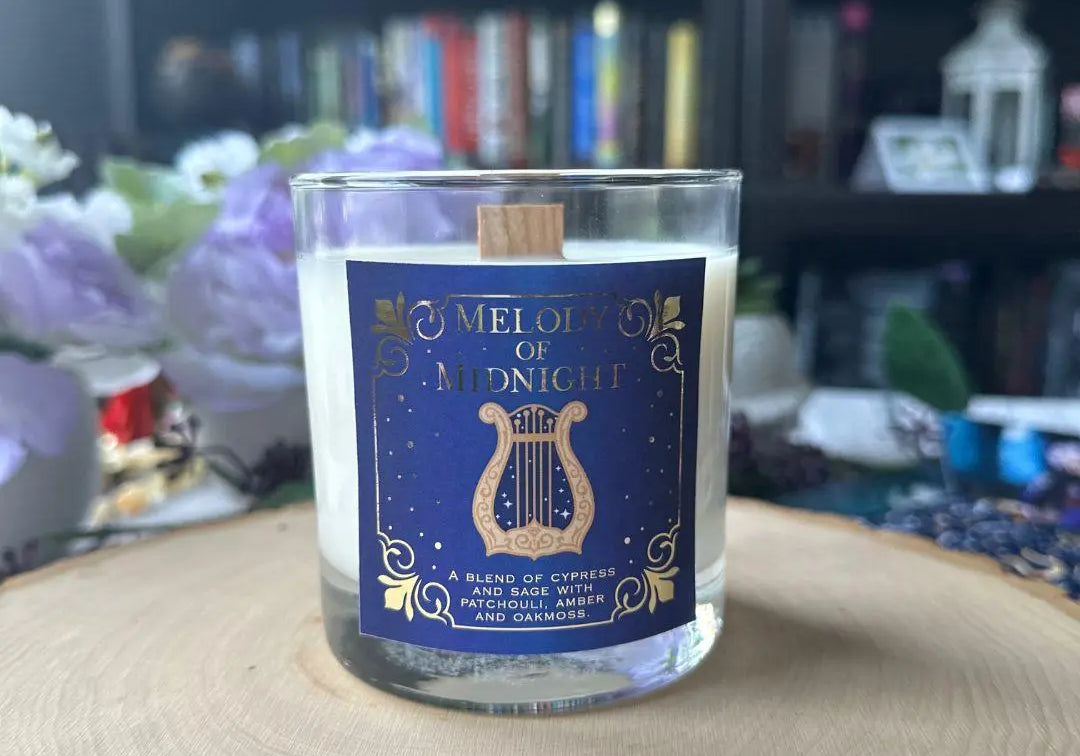 Luxe Woodwick Candle
A blend of cypress and sage with patchouli, amber and oakmoss