50% off
this fantasy romance ebook bundle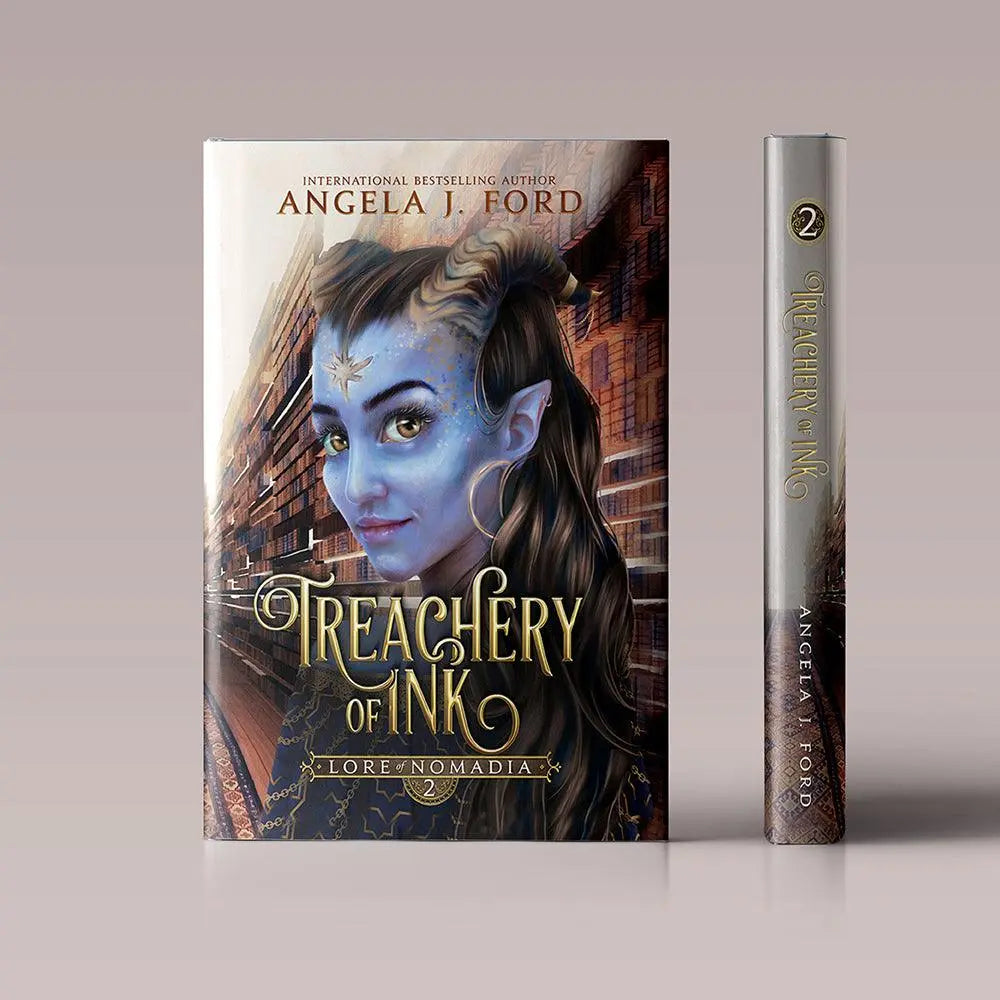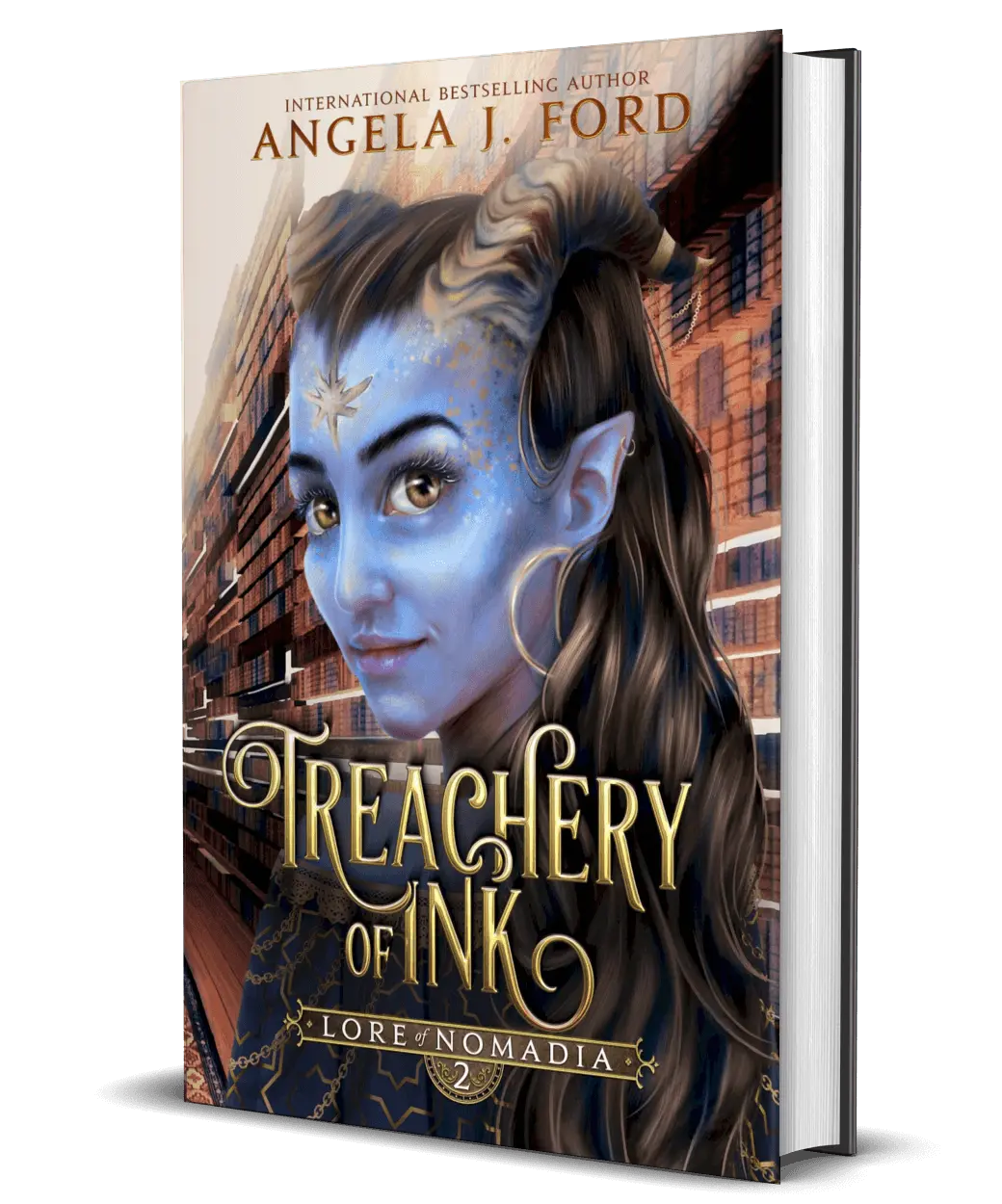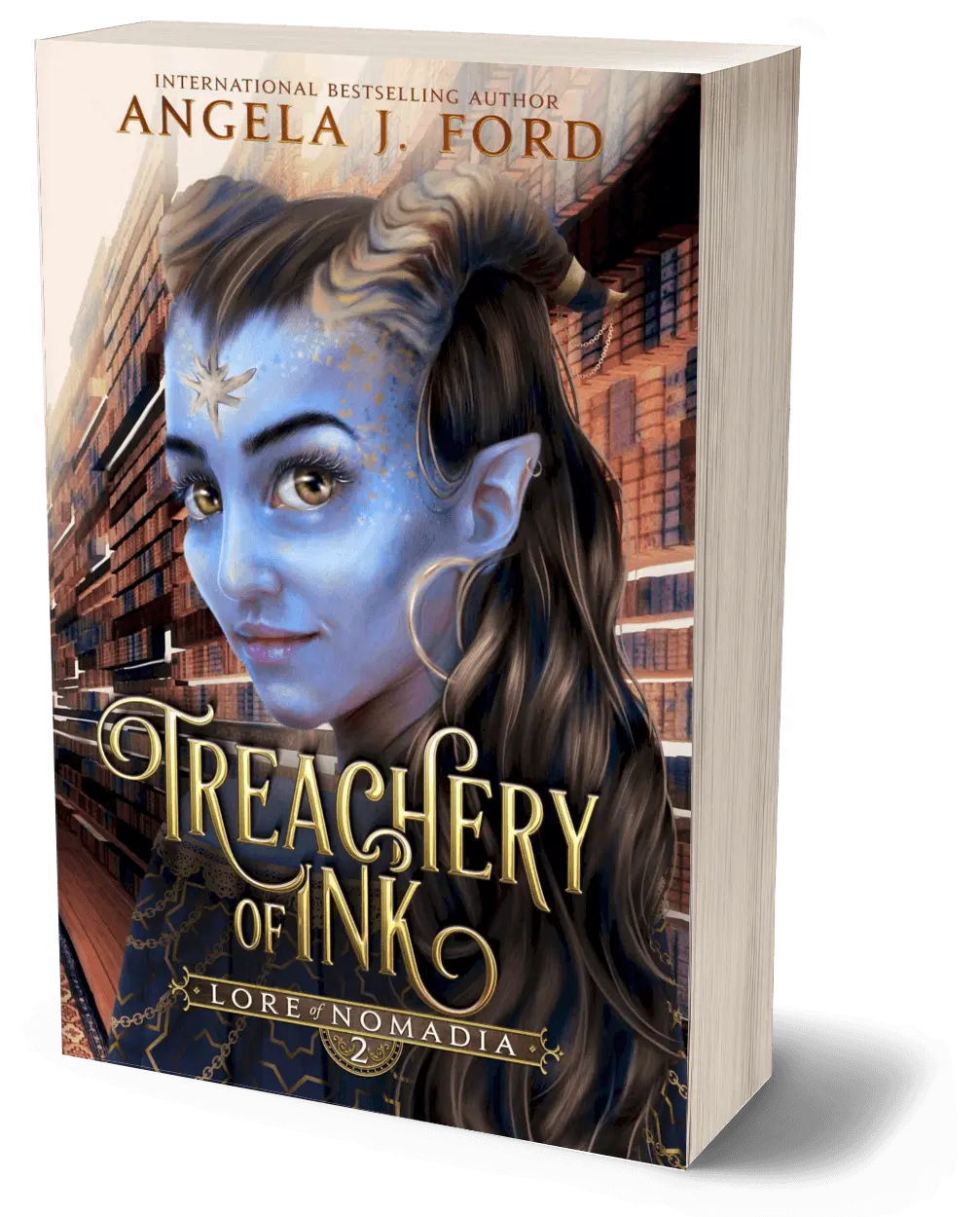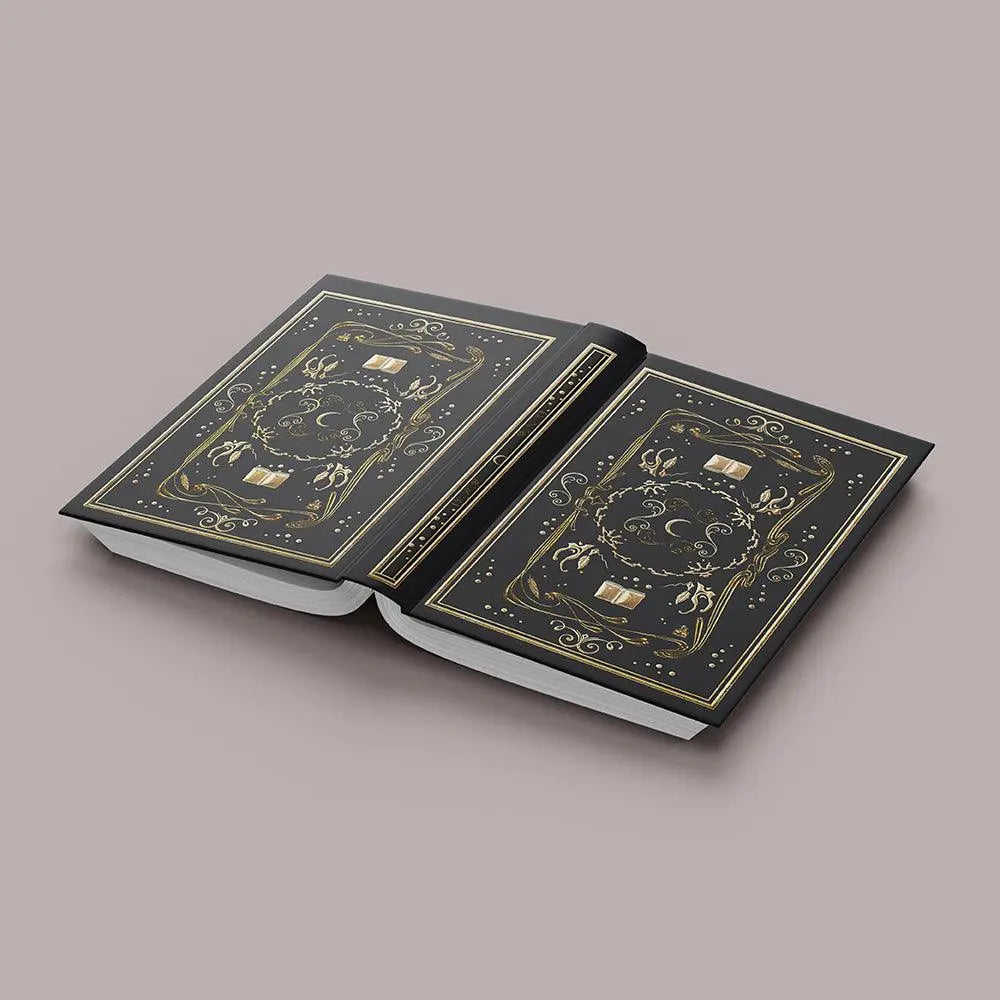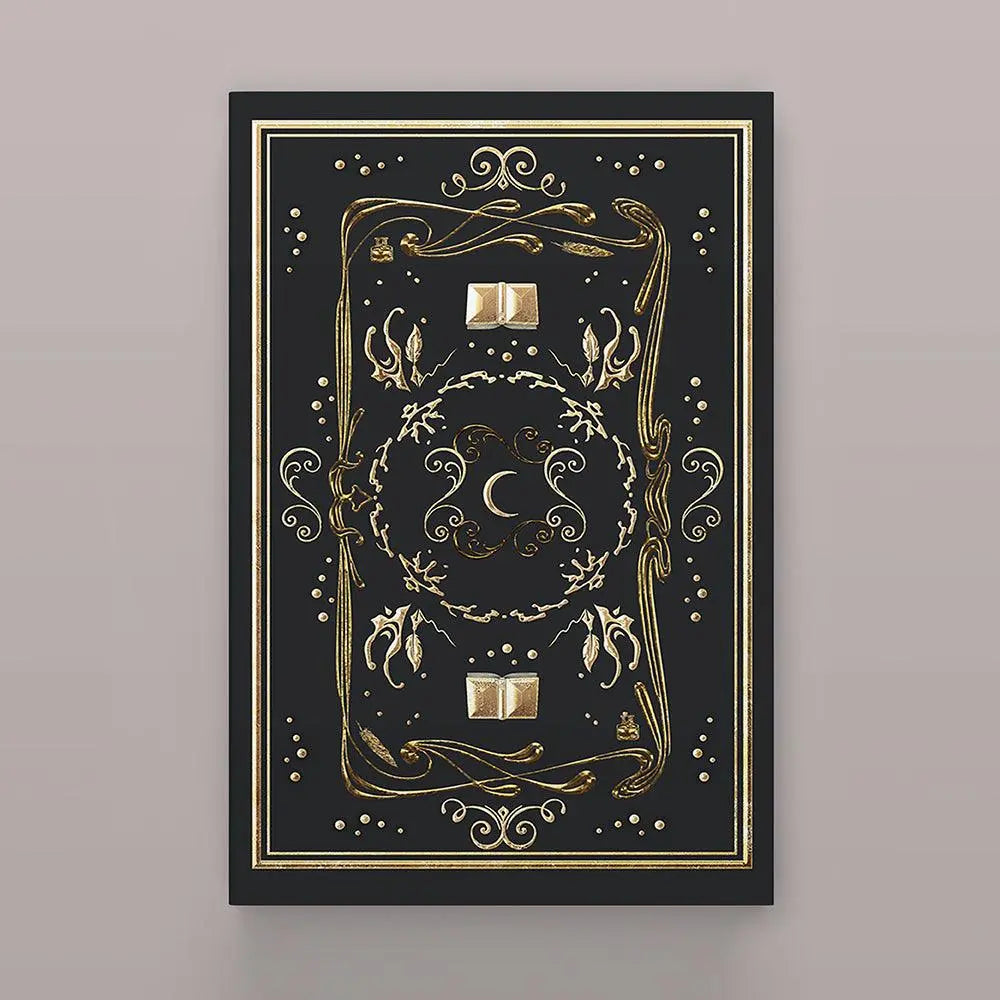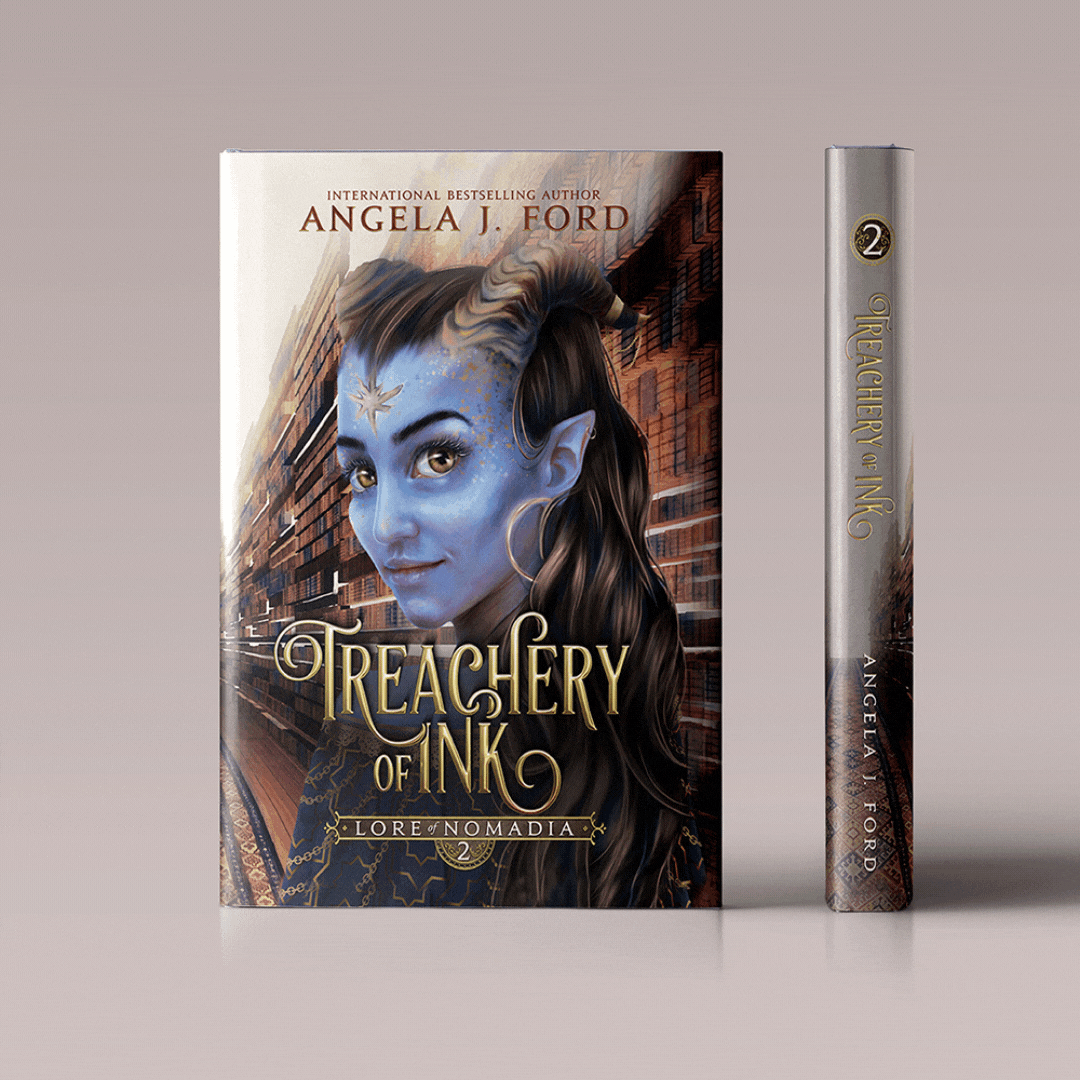 Treachery of Ink (Signed)
$9.99
Regular price
$19.99
Item is in stock
Hurry! Low inventory
Item is out of stock
Item is unavailable
Description

International Bestselling author Angela J. Ford continues her brand new Lore of Nomadia series with Treachery of Ink: the story of an alluring nymph, a curious librarian, a renowned hunter and a mad sorceress as they seek to save—or destroy—the empire of Nomadia.

Dark magic swells as the capital city falls and the seven kingdoms scramble to build alliances.

A mad sorceress with a plan to dominate the known world. . .

Elmira's determination has brought her far, but the next hurdle will force her to rely heavily on magic. Close to achieving her ultimate goal, she believes there's nothing that will defeat her.

A curious librarian with ink magic. . .

Araceli discovers her heart's desire only to lose it. Using magic she doesn't fully understand, her actions will determine the fate of the empire. Especially as she chooses where her allegiance lies.

A water nymph who's lost everything. . .

Torn between the call of home and staying in the empire, Darya struggles to find her place in a world where everything she's known has been stripped away.

A bounty hunter on the run. . .

Reeling from grief and loss, Nurimil sets off on a quest to unite the races of the empire against the sorceress.

Set in an immersive fantasy world, Treachery of Ink is the second book in the Lore of Nomadia Trilogy. This gritty, action-packed adventure includes diverse creatures, twisted sorcery, powerful friendships and passionate romance. The trilogy will delight fans of dark and romantic fantasy.
Your Order Includes

Autographed book
Art print
Sticker
Content Rating

6. Romance with stronger content (on page sex & tame descriptions)
Preview the Book

The shop was quiet and smelled faintly of ink and amber. It was warm inside, almost cozy. Boxes lined the shelves alongside jars of ink and parchment. It was as if she'd stepped from the rain into another world. 


Chimes tingled, and a lady stepped out from behind a beaded curtain. 


Araceli started. She was a night elf, a race rarely seen within the capital city. A white braid draped over one shoulder, ending just above her waist. A long blue gown with wide sleeves swept the floor, and she hunched slightly as she walked. Her skin was a rich dark brown, yet her eyes were pale in her round face as she gazed at Araceli. Long nails drummed on the counter as she asked, "How may I help you?" 


Araceli stepped forward, glad she was the only customer in the shop. "I'm looking for a wand." 


The elf did not seem to mind that she was a blue faun, and Araceli was further relieved when, instead of asking for a license, the woman peered over her shoulder, scanning the shelves. "I have many wands. You'll have to be more specific." 


Leaning forward, she kept her voice low. "I want to perform ink magic." 


The elf's eyebrows raised, and for a moment her hands ceased drumming before beginning again. "You're an ink mage, I presume?"


Araceli nodded, a lump in her throat. Would the elf turn her in for practicing magic?
---
Orders are processed & shipped in 3-5 business days.
Free Shipping on U.S. orders of $100+
Treachery of Ink (Signed)
$9.99
Regular price
$19.99