50% off
this fantasy romance ebook bundle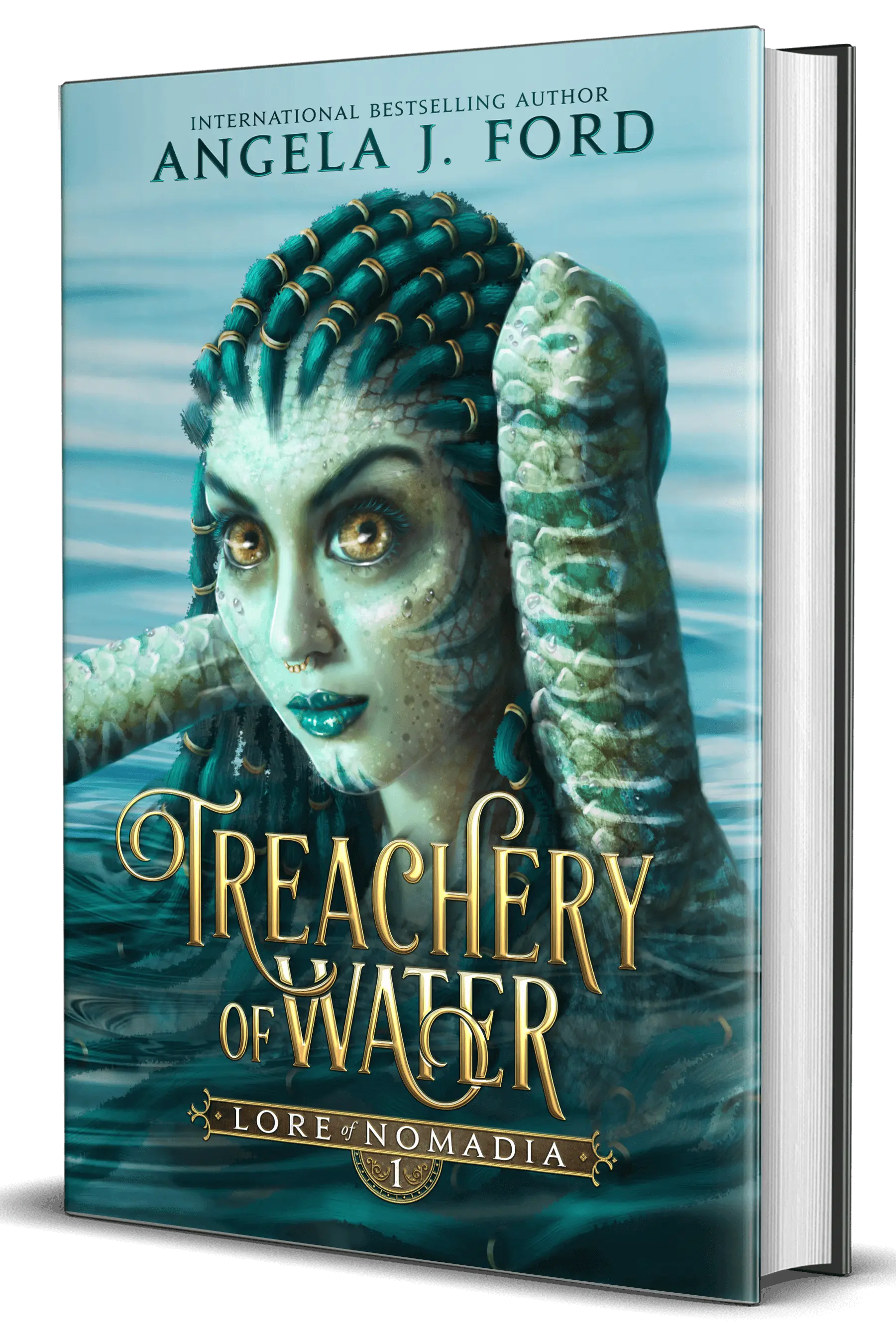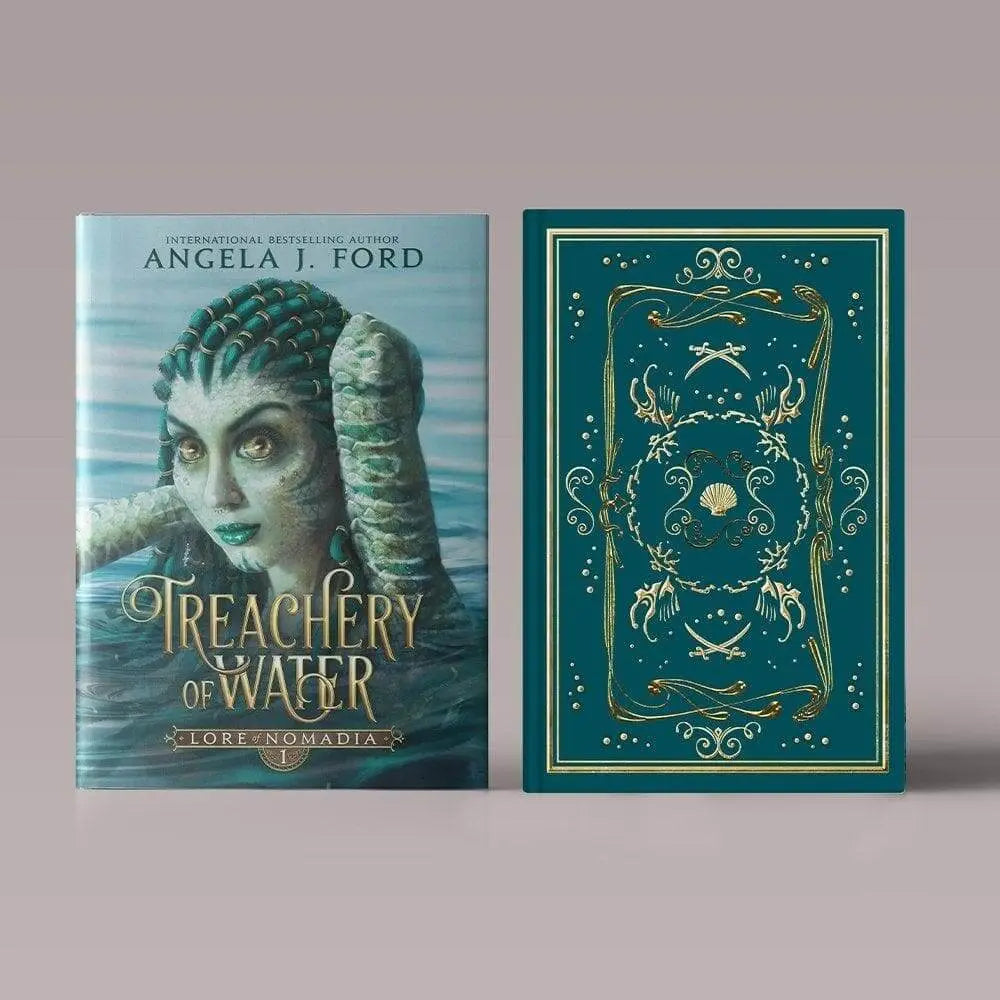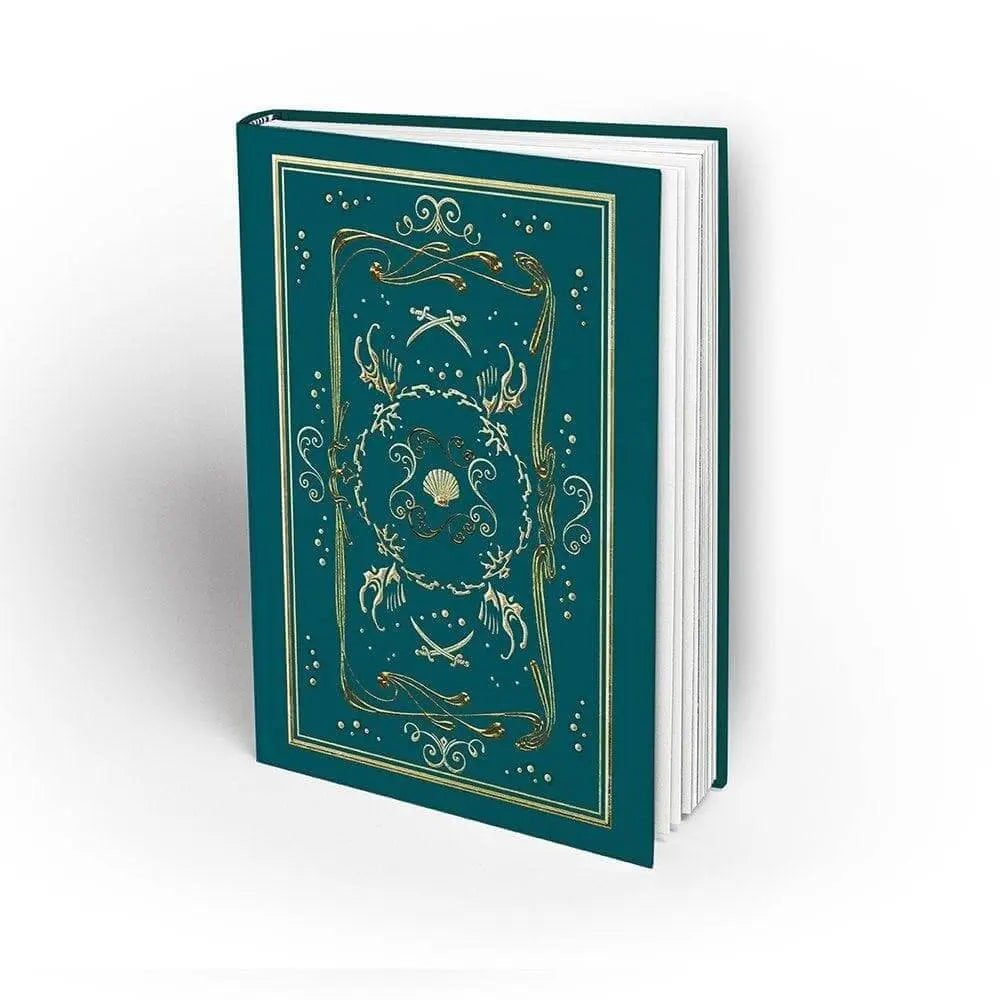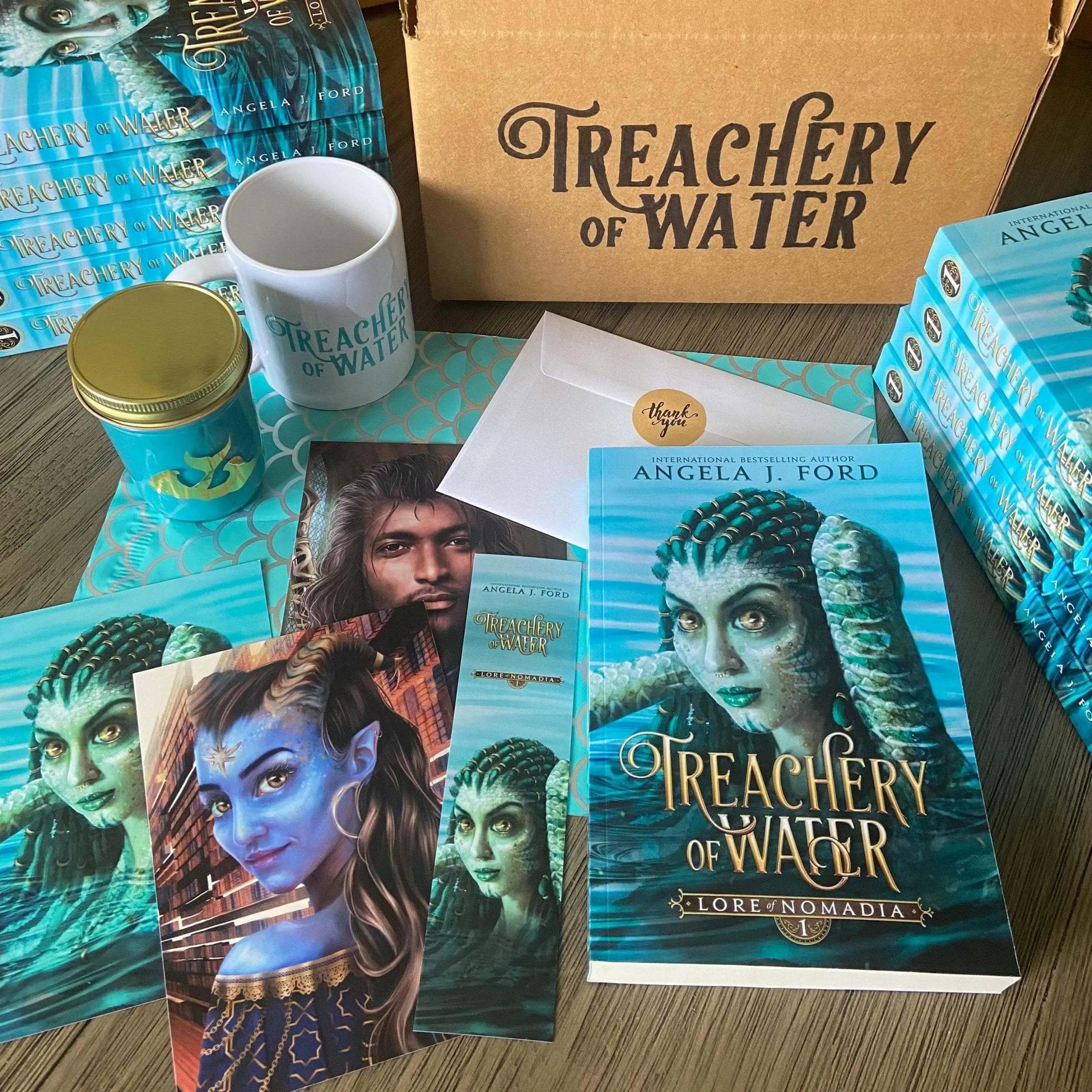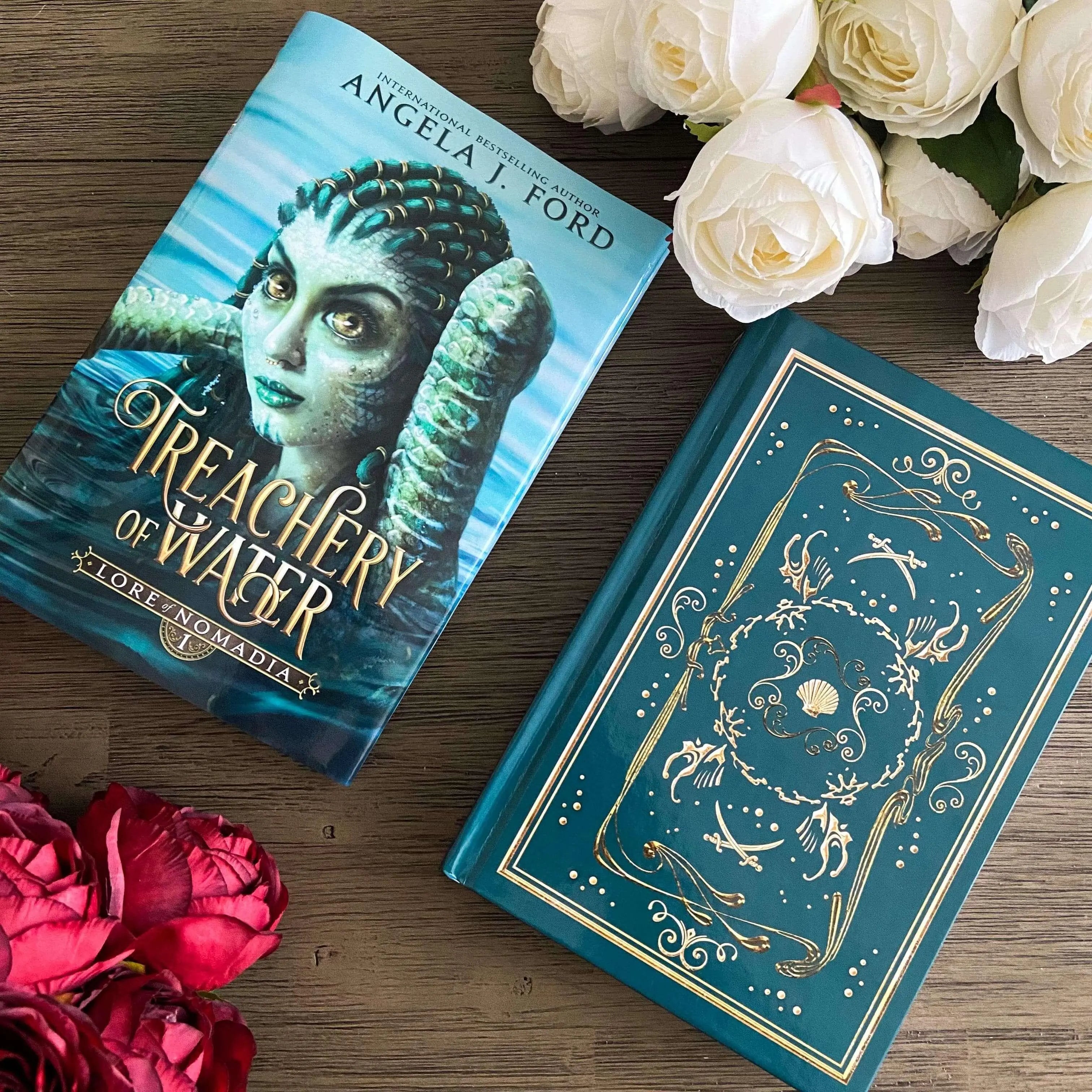 Treachery of Water (Signed)
Description

International Bestselling author Angela J. Ford launches her brand new Lore of Nomadia series with Treachery of Water: the story of an alluring nymph, a curious librarian, a renowned hunter and a mad sorceress as they seek to save—or destroy—the empire of Nomadia.


Foul magic stirs in the depths of the sea where sirens are ruled by the whims of powerful water nymphs. But when fever sweeps the watery kingdoms, threatening to destroy the race of sirens forever, a new hero must rise.

Darya, a water nymph, is chosen to find a magical remedy to save her people. But the spell for the cure lies ashore in the Great Library of Nomadia. Forsaking the depths, Darya begins a desperate quest to save her home, her people and everything she loves. But her quest goes awry when she is captured by slave traders who bind her magic.

Nurimil is a legendary hunter known for his skills in procuring magical creatures and artifacts. Unfortunately, a bounty is on his head and he's on the run with a risky plan to secure his own freedom. A plan that becomes twisted once he lays eyes on Darya.

Araceli the Faun works in the capital city of Nomadia as a librarian. When traveling mages leave behind a mysterious tome she becomes obsessed with it. As she unravels the secrets of the book, it shows her how to summon a dark and devious jinn.

As Darya, Nurimil and Araceli wrestle with their own endeavors, they will soon discover they have the potential to sway the fate of Nomadia. For unrest plagues the empire of Nomadia. A darkness rises, fueled by a cruel sorceress with a hideous desire to throttle magic and rule all races with an iron fist.

Set in an immersive fantasy world, Treachery of Water is the first book in the Lore of Nomadia Trilogy. This gritty, action-packed adventure includes diverse creatures, twisted sorcery, powerful friendships and passionate romance. The trilogy will delight fans of dark and romantic fantasy.
Your Order Includes

+Autographed book
+Bookmark
+ 4 Art Prints
Content Rating

7. Romance with stronger content (on page sex with explicit descriptions)
Preview the Book

With a snarl, she leaped onto his body and perched on his chest, watching as he passed from life to death. Cruel satisfaction beat in her breast as she waited, savoring those final moments. His fingers twitched, and a gurgle came from his lips. Then . . . nothing. 


His form went slack and soft, but a wisp of white appeared, a vapor escaping from the body. His essence. She couldn't explain why, but she opened her mouth, threw back her head, and breathed in the wizard's soul.
---
Orders are processed & shipped in 3-5 business days.
Free Shipping on U.S. orders of $100+
Treachery of Water (Signed)